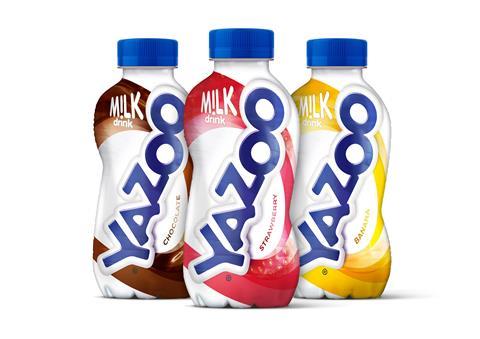 Flavoured milk brand, Yazoo, has transitioned to 100% rPET packaging across its 300ml and 400ml packs. The packs also feature easy peelable sleeves to make stripping and correct recycling even simpler.
Currently, all Yazoo bottles are made using two of the most easily recycled plastics, HDPE (high-density polyethylene) or PET (Polyethylene terephthalate). Increasing from the previous 20% figure and expected to save over 32m kilograms of non-recycled plastic, the change has been finalised ahead of its end of 2021 schedule, with the rest of the range due to follow next year.
Kate Allison, Yazoo marketing manager at FrieslandCampina UK, said: "Sustainability is a huge priority for us, it's just as important to Yazoo as it is to consumers. We've been on the journey to become a more circular brand for some time, and this latest project is a big phase of that.
"We're really proud that we've hit this milestone ahead of our plans and it means we can get started on the next steps sooner. We've already introduced Tetrapak cartons and bendable paper straws across our No Added Sugar range, and we're always looking for new ways to make changes to our business, in line with environmental concerns."