Three new vegan shakes have been launched under the Bright Barley brand, which is claiming to be UK's first alternative milk made from barley.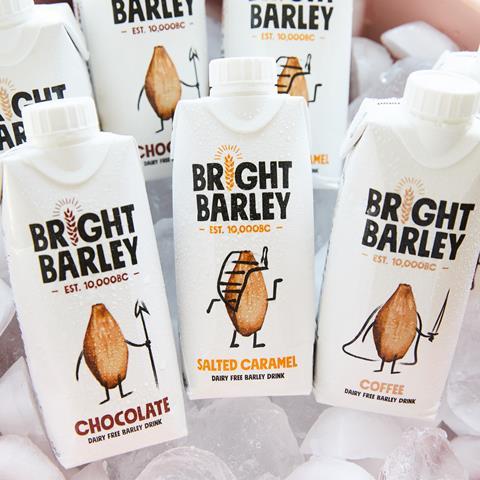 Described as a good source of fibre, low in fat and containing added calcium, vitamins D & B12, the new ready-to-drink shakes come in salted caramel, chocolate and coffee flavours.
Supplied ambient, but best served chilled, the 330ml Tetra Pak cartons have an rrp of £1.69 and a shelf life of 273 days.
The product can be ordered from The Health Store (www.thehealthstore.co.uk), Artisan Food Club (www.artisanfood.club) and Tree of Life (www.treeoflife.co.uk), or directly from the company by contacting Jo Densely on jo@brightbarley.com or 07723 352 884.
Bright Barley was founded in 2019 by Jiali Jiang, who grew up in an area of China near the Tibetan Plateau where barley, with its hardy ability to grow in extreme altitudes and climates, formed an important part of the diet.