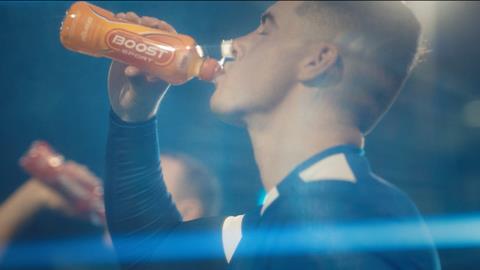 The activity aims to drive reappraisal and spans TV, digital, social media and out of home (OOH), plus a competition offering consumers the chance to win their share of £15,000.
Choose Now, which focuses on living in the moment, while juggling multiple jobs, hobbies and passions at once, will be rolled out across key regions in Great Britain and Northern Ireland.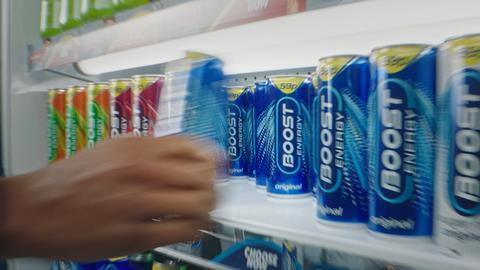 The upbeat TVC, launches on September 18th across Sky, Channel4 and ITV and has a cinematic look. The digital creative will be upweighted on YouTube, in a series of 6", 10" and 30" videos.
The OOH displays will mirror the TVC creative, highlighting everyday people as hustling heroes on-the-go. Launching on September 21st, the OOH advertising will appear at 59 roadside sites in Great Britain, six sheet roadside sites, 48 digital, as well as 175 TFL bus supersides across London.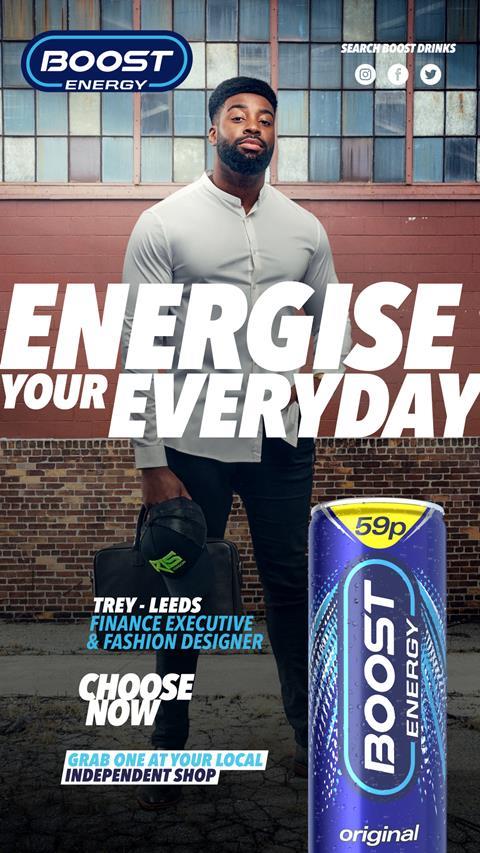 In addition to the TVC and OOH, the brand has tapped into the experiential space with nationwide sampling, gifting 140,000 first year students with Welcome Boxes boasting the full Energy range to drive flavour awareness. On top of this, the existing website will be relaunched, the entire Boost portfolio packaging has been refreshed, and independent retailers will be kitted out with brand new POS. Boost's bold repositioning has been designed to further elevate the brand and drive incremental sales.
The product packaging refresh gave the brand a more premium feel, with revamped logos unique to each range, as well as an updated energising visual for both the cans and bottles.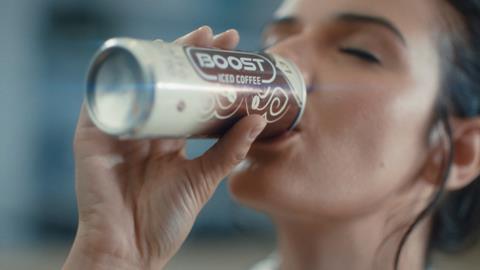 What's more, the company is launching an initiative aimed at providing 'generation hustle' funds to give their side businesses and hobbies a boost. The Choose Now Academy is launching in September/October and will give consumers the opportunity to win their share of £15,000. Living on Boost's social media channels, the initiative will involve hopefuls pitching their ideas to Boost's hustle panel made up of the brand's campaign ambassadors. There will be one overall winner who will receive £10,000 worth of funding, and five runners-up who will receive £1,000.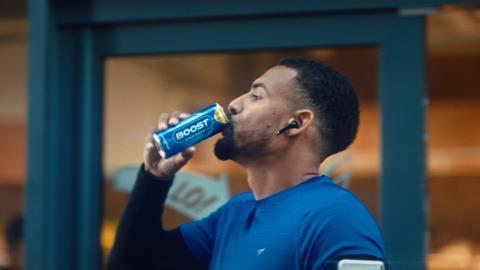 Marketing director Adrian Hipkiss said: "Our marketing campaign this year is bigger and better than ever before, and we're absolutely thrilled to see the new TVC campaign and OOH bring this new position to life. As we approach our 20th year, it was important to us that we took the brand to the next level with our biggest investment to-date, and we could not be more excited to share this with independent retailers and wholesalers.
"As a business that is committed to selling exceptional value products exclusively through independent retailers, this campaign was developed with the channel in mind to ensure we're continuing to add value. The campaign is a real step-change for us and leverages our challenger credentials as a down-to-earth brand that champions every day, local people something that we hope will resonate with our audience and drive more people into stores."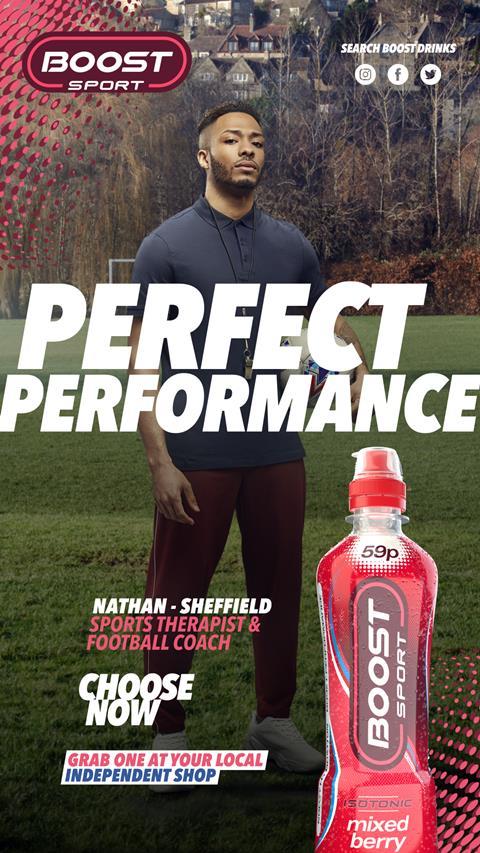 The Choose Now campaign and repositioning work undertaken by Boost, comes off the back of a successful start to 2020, with Boost now being the 3rd biggest stimulation energy drink, and fastest selling sports drink within the UK's Independent Sector [IRI Marketplace Symbols & Independents 52 weeks unit sales to 12th July 2020].
"Our stimulation business is in 1.6% unit growth year on year," said Hipkiss. "Our sport business is in 43% growth year on year, and our coffee business is really establishing well."