Nisa Retail has been working with independent retailers for more than 40 years, helping them to grow their businesses through a comprehensive support package.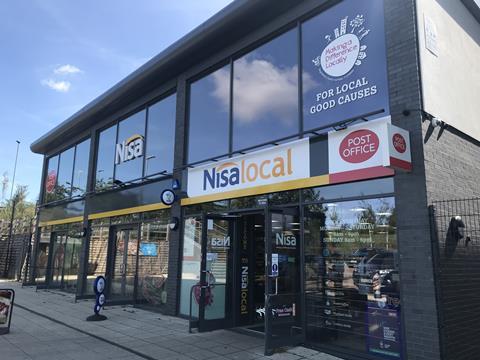 Since becoming part of the Co-op in May 2018 we have been well placed to make greater investment in price and promotions and in doing so improving our offer to our partners.
The deal brings increased buying power and a broader product range to Nisa's offer, including more than 2,000 lines from Co-op's award-winning high-quality own label range, while respecting Nisa's culture of independence. We believe our tie-up with the Co-op will future-proof the business and provide partners with a stronger platform to serve the needs of their communities and customers.
We engage in extensive research and insights into upcoming market trends, category management, designs and materials to ensure our modular, state-of-the-art Evolution store format will help partners to develop their businesses.
Nisa also provides a complete retail support package comprising a strong retail focused team, a staff training facility and a comprehensive marketing package incorporating social media and PR support, bespoke leaflets, point of sale material, a personalised Nisa FM radio network and national advertising.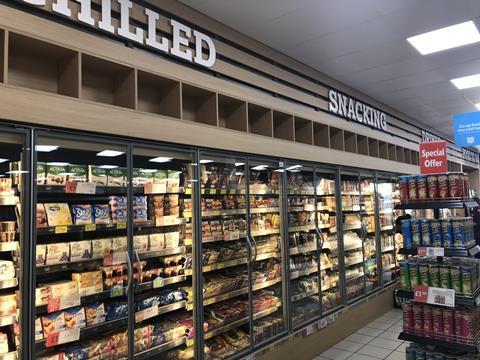 We have invested in our strong, comprehensive field team in the past 12 months to ensure our partners are adequately supported in all areas of their business. The team comprises retail development managers, regional retail managers, fresh food development managers and store development managers to support partners in further developing their proposition.
We have seen record numbers of retailers investing in new and upgraded stores over the past 12 months, with those converting to Nisa's Evolution format enjoying average sales uplifts of 12%.
Nisa's flexible model provides its retailers with an unbeatable breadth of range of more than 13,000 SKUs, to ensure they can provide a single destination shop for all their customers' needs. The inclusion of more than 2,000 Co-op own brand products across all categories, offers a recognised, quality brand for shoppers and good margins for retailers. Nisa's award winning own label range, Heritage, is also available, providing even more choice with great quality products at affordable prices. This is all delivered by Nisa's industry leading supply chain which retailers can trust with an impressive 99.9% of deliveries made on the day and 95% successfully made on time. The average availability rate in 2019 was also market-leading in the sector at 98%, meaning retailers can rely on Nisa to get the goods they want for their customers, when they want them.
A major development to Nisa's already compelling offer over the past year has been the continued roll out of Co-op own brand. As a business we are delighted with the success of that process, with so many products being made available in such a short space of time, including Co-op's extensive festive product range and most recently the innovative plant-based GRO range. But it has ultimately been the energy and enthusiasm with which partners have embraced the range that has helped us deliver a significant increase in overall own brand sales in your shops. Over 90% of the Nisa estate of retailers stock Co-op own brand. Our partners in the Republic of Ireland benefit hugely too, as the own brand range is not sterling price marked.
Fresh is an increasingly key expectation of convenience store shoppers and we will continue to work closely with the Co-op to ensure we are providing an unbeatable range in this area along with great quality and good prices.
The food to go mission also remains key in the sector and we will be supporting our retailers in this by continuing to inform them on latest trends and working with them in their store development projects to maximise every opportunity.
Nisa partners are able to support their local communities through its Making a Difference Locally charity, which saw almost £850,000 donated to good causes across the UK and Ireland in 2019.
Contact details:
0800 542 7490
Twitter @NisaRetail
Jeremy Hughes, has been running his independent convenience store in the village of Holt, near Wrexham for almost 30 years. When his customers started asking for more and more fresh and chilled goods he decided he needed to look to a new supplier to meet that demand.
The experienced retailer believes his move to Nisa in July last year allows him to better cater for shopper demand for good quality fresh and chilled produce.
Since trading with Nisa, his customers have been overjoyed by the increased choice and sales are on the up and Jeremy said his expanded range, particularly in chilled, is selling "really well".
"We have had lots of positive comments from our customers since we launched as a Nisa. We have been in the village a long time and know most shoppers by name and I like to think I know my customers well, but I have been really surprised by how much they like the Co-op range. It is much better that the fresh range we were previously able to offer our customers.
"It's still fairly early days with Nisa, but it is all going really well. Having access to the Co-op range has allowed me to get all the benefits of stocking such a great quality range at a good price, but I still get the advantages of being an independent," said Jeremy.