Having recently grown by 23.4% [1], the ready-to-drink (RTD) adult drinks category was already experiencing significant growth ahead of the BWS category pre-March. Whilst convenience and ease play a vital role in the increasing popularity of RTDs, over the past year there has also been a growing demand and expectation for high-quality options that emulate an out-of-home experience.
As the category continues to increase in popularity, now is the perfect time for retailers to think carefully about how to maximise the profitability of their RTD range and to appeal to even more people and occasions.
Convenience is key
Convenience is increasingly becoming a mindset for many consumers. From browsing for a drink to enjoy before or with dinner to grabbing last-minute purchases, RTDs are appealing for time-poor lifestyles.
As we look to the Christmas period and New Year, we can predict that people will continue to treat themselves to short cut drink formats for times spent in the comfort of their own home. Retailers can help consumers familiarise themselves with the breadth of choice available in the RTD category, by stocking a range of RTDs that span spirit bases and are in keeping with current trends:
Gin innovation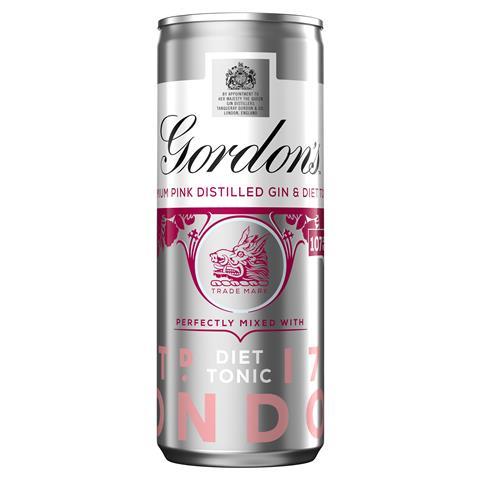 Rum renaissance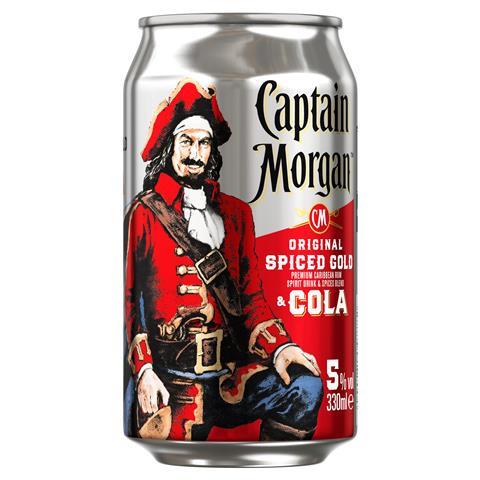 Whiskies and highballs
Cocktails at home
Premium
Seltzers
It's all about choice
We know that consumers are open to exploring new choices, especially from brands and liquids they recognise and trust, in fact, there is 76% growth in vodka variants within the off-trade [2]. When it comes to RTDs, tapping into this trend is crucial to gain more awareness of the category.
Smirnoff continually looks to offer new choices for consumers to explore and has launched a range of RTD innovation over the past year, including Smirnoff Passion Fruit Martini (5% ABV), Smirnoff Ice Tropical (4% ABV), as well as Smirnoff Seltzer Raspberry & Rhubarb and Smirnoff Seltzer Orange & Grapefruit (4.7% ABV).
As Smirnoff is the number one contributor to value growth of total vodka [3], it is worth stocking a range of Smirnoff RTDs to help customers explore the category, starting with a brand they already know and trust.
Multipacks
The RTD category has the potential to unlock further opportunities to drive sales in light of recent evolutions in consumer behaviour. We also know that customers have been visiting stores 22% less often than usual, but basket size has increased by 45% - to £23 from £16 per trip [4]. Therefore, maintaining a range of RTD multipacks tap into the convenience trend whilst encouraging customers to increase basket spend in-store.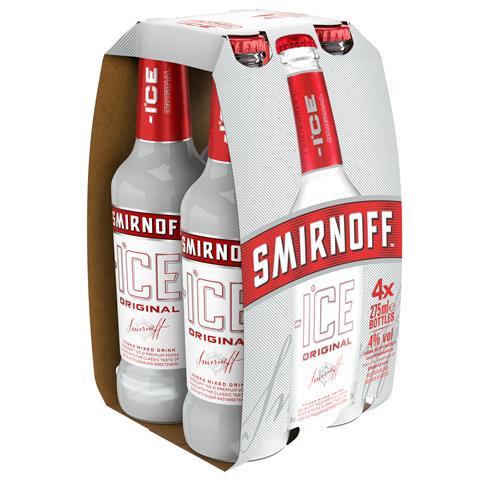 Merchandise effectively
To make the most of the RTD opportunity, it is worth carefully considering how to merchandise the category to maximise visibility. We recommend segment brand blocking and leveraging well-known brands such as Gordon's & Tonic and Gordons' Pink, Captain Morgan and Smirnoff. People naturally gravitate more towards brands they know and rely on for great quality and taste, so it's all the more important to ensure your drinks range includes a number of popular brands to aid instore navigation.
It's also worth considering how to bring excitement to the RTD fixture with recent pre-mix RTDs running into Cocktails and Seltzers. With this in mind, clear signposting will help navigate the consumer journey whilst encouraging them to discover something new. Finally, it's important to get the basics right, so ensuring that your range of RTDs are kept chilled, ready for immediate consumption will be key.
Top tips on creating greater visibility for your RTD range
- Chilled: Keep RTDs refrigerated and chilled at all times – warm or room temperature RTDs could result in lost sales
- Visibility: Utilise eye level placements in the chiller next to fruit ciders to increase visibility and place premium options as a central point to grab attention
- Right range: Stock the right range for your store – consider ongoing consumer trends and engage with your customers to ensure you are stocking their favourite and most trusted brands and liquids
- PMP: Think about including price marked packs in your range - to shoppers, PMP signifies value for money, and helps their trust for retailer and brand growth
SOURCES
[1] Nielsen Scantrack 52WK 08.08.20
[2] Nielsen Scantrack to WE 3.10.20
[3] Nielsen Scantrack Data w/e 3.10.20
[4] Kantar | Worldpanel Division | FMCG Panel | GB | 8 we 17th May 2020