If you're a retailer selling vaping products, it's likely that your customers want to know which product is right for them, their lifestyle and tastes. With a number of options on the market, one important question is how customers can be assured that their choice of product is up to the highest standards they expect.
At Vype, consumer satisfaction is at the heart of everything we do, from product design through to the innovative technologies we're using to ensure the best vaping experience possible. Understanding this innovation and expertise can go a long way in assuring your customers they're getting a quality product.
Pioneers in vapour science
The vaping industry is continuing to grow and at Vype our mission is to ensure that quality and innovation is a part of every phase of the production process. We work with a network of more than 50 scientists, including toxicologists and bio-scientists to build the most reliable products possible.
Innovation is at the heart of what we do at Vype and we've invested in a range of new technologies that enable us to create high quality products. We use things like Vaping Topography Machines to better understand vaping patterns, as well Vaping Simulators and state-of-the-art Chromatography Machines to analyse vapour. These machines control the consistency of taste and flavour in each puff, to deliver a satisfying experience.
As we progress through the testing and quality assurance process that all our products go through, we spend time scrutinising every detail – from what goes into the E-liquids to the vapour that comes out – to make sure our formulations are exactly right.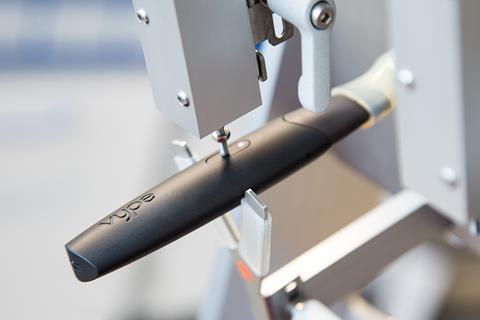 It's all about control
There are multiple choices on the market now for vapers and that's why at Vype, understanding the concerns of vapers is a key part of our product development process. Quality assurance and control throughout the product creation process is what we pride ourselves on, taking a meticulous approach to development and ensuring that our devices are equipped with the best safety features.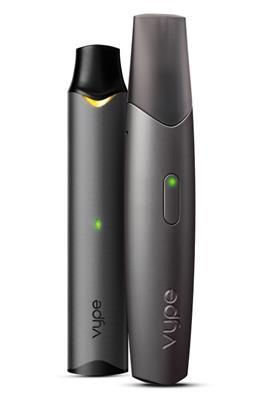 There's a number of things that we do at Vype to make sure that customers can have confidence in our devices. For one, we only ever use high-quality ingredients in our E-liquids, testing each and every batch to ensure that it's traceable and tamper-proof. Furthermore, we work with top scientific experts and technicians to design our products with safety features that protect against battery over-voltage and over-heating.
This is all to ensure that Vype devices are held to high standards in quality control – giving customers peace of mind that their product has been developed under strict scrutiny and with them in mind.
We know that for those choosing to vape, confidence in their chosen brand is important – that's why we're so passionate about the standards and innovations we've put in place to ensure all customers get the highest quality product possible. Being able to assure customers about the quality of their device is essential, and at Vype we want to equip you with all the knowledge you need to do so.
If you would like to join the conversation or find out more information about Vype innovation, please visit our Vape Quality Matters section at govype.com.