"We're teaming up with some fantastic retailers from all across the UK who, between them, have very different propositions and customer needs. It's so important that we're not applying a one size fits all mentality to the convenience sector, which is so rapidly evolving and we're looking forward to sharing the learnings with you as we move through the programme."

"Putting data and insights at the heart of our activity is essential; without that, we'll be navigating in the dark. Our category teams have already been busy looking at bespoke solutions for our ambassadors – solutions that have been tailored to meet their unique store profiles.

"Our ambition for the Britvic: Refreshing Retail programme will be to not only shine a light on those who are going above and beyond in the retail sector, but to also share best practice and advice to support retailers all across the country. Be sure to check back soon as the programme develops, for inspiration and learnings to take into your own store."

Orsolya Olajos, category executive (Convenience) at Britvic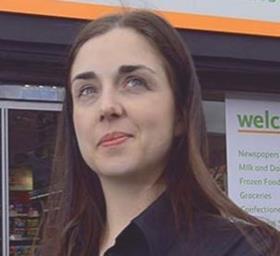 Natalie Lightfoot, Londis
- Awarded 'Best Soft Drinks Outlet' in Scottish Grocer Awards
- Charity Champion for the North East Glasgow Food Bank
Location of store: Glasgow
Size of store: Less than 800 square feet
Customer profile: Customers are quite transient as we have a lot of commuters (we are at the gateway to all the major motorways in Scotland). We are also blessed with local residents and a strong local community
Store USP: Our USP is that we hold a wide range of unique on-trend products. We keep our ear to the ground with NPD, as well as follow current trends like American candy. We keep our availability high, our drinks and beer ice cold and can always be counted on to get the newest products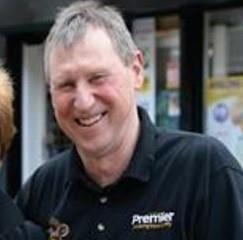 Dennis Williams, Broadway Convenience Store
- Has run the multi award-winning Broadway Convenience Store in Edinburgh, a family business, for over thirty years
- Multiple award winner
- Encourages healthy eating and school attendance by providing kids with fresh fruit and breakfast cereals, as well as providing shop vouchers for good attendance and equipment for the local school's fitness suite
Location of store: Edinburgh
Size of store: 1,700 square feet
Customer profile: Ex council and private house residents
Store USP: Our food-to-go offering is a massive selling point for us. We have a good range of fresh and chilled products, wide range of confectionery, juice and crisps. We have a free ATM, Paypoint and Hermes parcel drop off and collection service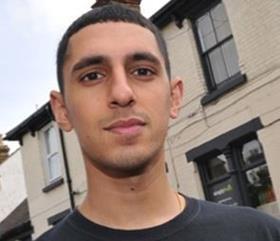 Sandeep Bains, Simply Fresh
- Multiple award winner including IAAs
- Recent store refurbishment
- Championing the community by offering a healthy eating initiative, where local schools, nurseries and childcare centres can use store coupons to get free fruit and vegetables
Location of store: Faversham
Size of store: 1,800 square feet
Customer profile: Customers are comprised of local households topping up and people on the move
Store USP: We pride ourselves on going the extra mile for our customers. We also have a Subway in store that drives a lot of lunchtime traffic
Top three challenges in soft drinks

1.Sustainability

Sustainability is a practice that's here to stay and for retailers across the country, it's a practice that their customers are demanding. Britvic's aim is to move towards a truly circular model for packaging which places sustainable methods at the core.

2.Health and wellbeing

A trend that is having a real impact on the soft drinks category is the growth of no/low sugar, as part of the ongoing focus on health.

Health is an ever-increasing concern, with 65% of people agreeing that they are proactively trying to lead a healthy lifestyle . This has led to an increase in the value of low-calorie drinks (+6.1% ) as consumers become increasingly heath conscious.

3.Premiumisation

Premium soft drinks are performing well in convenience with a few standout brands taking the lead. Most shoppers are looking for better products and experiences, but our most recent Soft Drinks Review shows that it is Millennials who are most likely to buy premium products . To capitalise on this, convenience retailers need to provide the right offering to meet this need and elevate the experience for this group.

Retailers also need to ensure they have a good range that caters for every sector: waters, carbonates, sports and energy etc. It's important to also ensure the brand leaders are well represented and act as a signpost for those sectors.

And finally…

Look out for our January Q&A session with our Refreshing Retail Ambassadors, where we'll be discussing the big challenges facing convenience stores for 2020 and the impacts on the soft drinks channel.
---
Convenience Store may use your contact data to keep you informed of its products and services by email. You can withdraw your marketing consent at any time by clicking the unsubscribe link in such email or by sending an email to dataprivacy@wrbm.com. More information on our processing can be found in our Privacy Notice. By submitting this form, you acknowledge that you have read and understand our Privacy Notice.