Wrights Food Group has launched a premium sausage roll filled with British quality assured pork.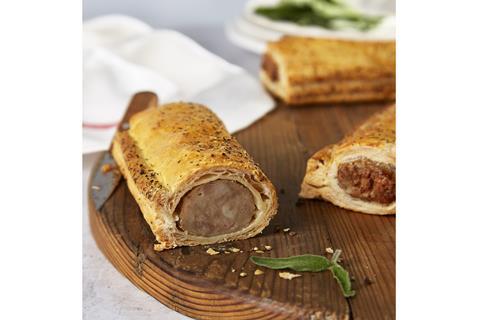 Wrapped in a layer of puff pastry, the product is designed to complement Wrights' existing range of sausage rolls and will be available frozen and unbaked via foodservice and bakery wholesalers from this month.
Like the rest of the brand's savoury range, the luxury sausage roll is made with Brittish ingredients including Lincolnshire seasoned pork, topped with black cracked pepper for extra flavour.