Wildcat Gin has signed an exclusive sponsorship deal with Escape From Planet Trash - the Christmas theatre production from drag queen collective: Sink The Pink.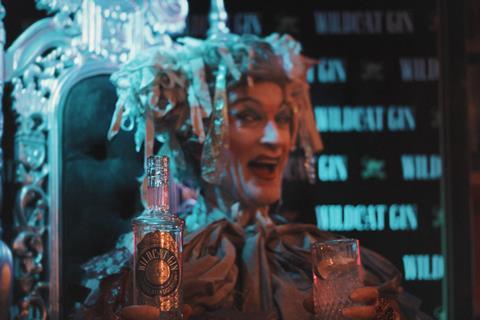 The Whyte & Mackay brand will be promoted during the five-week run of the campy Christmas show, which kicks off next month in Islington, London.
Activity will focus on Wildcat's latest launch Bramble, a blackberry-flavoured gin (bottled at 37.5% abv), created to meet consumer demand for fun, varied flavours.
Kenny Nicholson, head of modern spirits at Whyte & Mackay, said: "Following the success of our partnership with Sink The Pink's first nationwide tour, where we partied with more than 6,000 Wildcats, we couldn't wait to reunite for their Christmas production.
"Sink The Pink's eclectic audience captures the spirit of Wildcat and we're looking forward to continuing the partnership into 2020. Watch this space!"
Launched 10 years ago by live events company East Creative, Sink The Pink has grown to become one of the most recognised and progressive queer nights across the UK.
Glyn Fussell, director at East Creative, added: "We love working with Wildcat Gin, and we're beyond thrilled to be collaborating with them again this Christmas. Wildcat's bold and fun attitude fits perfectly with ours, and we love the energy and delicious gin and tonics they bring to our events."
Available to convenience stores nationwide, Wildcat Gin and Wildcat Bramble are sold in 70cl bottles with an rrp of £28 and £26 respectively.