Harj Gill, of The Windmill Select & Save in Birmingham, is making the most of the change in the seasons and responding to customer demand for winter produce.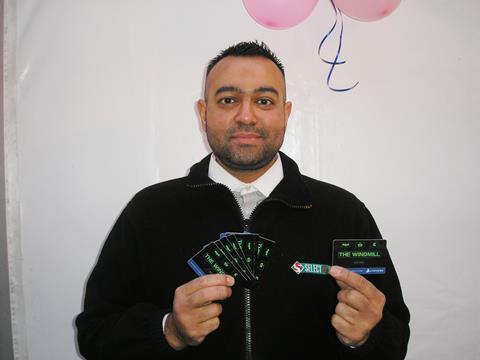 He says: "Things start to go a bit quiet in the evenings at this time of year so we have to take advantage of the need for fresh seasonal products.
"We've noticed that a lot more people are buying things like mushrooms, potatoes and parsnips. Once the kids have gone back to school, shoppers are thinking about what they can make for winter.
"Having a good range of fresh veg in the store makes a real difference because our customers want to be able to make comforting meals using seasonal ingredients.
"Obviously, people also buy seasonal chocolates and biscuits while they are in the store at this time of year so it is about pushing these products alongside the rest of our offer.
"When the days are short and the weather is cold, people are thinking much more about hot food. We have a microwave in the store that people can use to heat up pasties, sausage rolls and meal pots that they have bought from us.
"Hot food-to-go is something we don't really do to a great exent - our store is on a housing estate so we don't get the kind of passing trade that other stores get on a main road or high street. However, it is something we are going to look at next year.
"Food-to-go is so big now that you have to have some kind of hot offering. The margins are good but we just need to way up all the costs of wastage so we can manage stock and also meet customer expectations."
Star performers: "Snacking is our top category at the moment, alongside alcohol. They are both closely followed by confectionery and soft drinks."
Successful NPD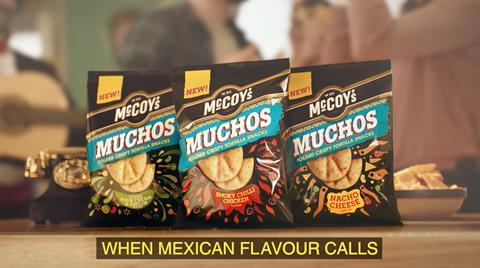 "McCoy's Muchos is a great product that has done well for use ever since it launched. It helped that for two months we had them on promotion and stacked on a display at the front of the store but because the crisps tastes good people have kept on buying them."
To maintain sales momentum following the Muchos launch in January, KP Snacks has committed to spending a further £1m on a new campaign to promote the Mexican-inspired snacks this autumn.
Running until 5 November, the activity will include out-of-home advertising, appearing on six-sheet boards nationwide and also in-store with themed displays. Social media content, recipe posts and videos will also appear across Facebook and Instagram.