New Zealand wine brand Waipapa Bay is marking the release of its 2019 vintage bottle with support for WDC, the leading global charity dedicated to the conservation and protection of whales and dolphins.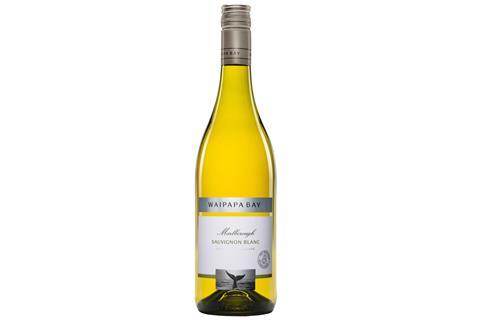 The joint venture, spearheaded by Rossendale Winery and Waipapa's UK distributor Broadland Wineries, will be promoted on bottles of Waipapa Bay 2019 Salvignon Blance.
The wine is available to convenience retailers and independents now via Booker Wholesale and comes in a 750ml format with an rrp of £8.49.
Liz Cobbold, marketing director at Broadland Wineries, commented: "Waipapa Bay is located within a recognised whale watching coastal site on the south island of New Zealand.
"Partnering with the WDC is a fitting move allowing us to put something back into the environment. The Rossendale Winery has a long history of sustainability and concerted efforts to limit intervention in the vineyards and they are members of Sustainable Winegrowing New Zealand."
WDC's Melissa Walker added: "Waipapa Bay is our first wine partner. We are excited to receive the support of sustainably focused businesses such as this as the future of grape growing and agriculture overall is dependent on healthy oceans."