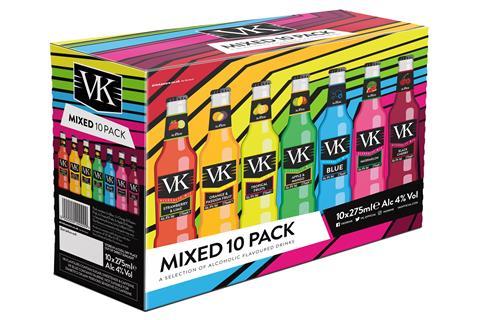 VK is giving its mixed pack a revamp with a new look design, in an attempt to modernise the product.
The new pack will include the newest flavour, VK Watermelon, which was launched in August last year following a crowd sourcing campaign to find a new variant.
Global Brands brand manager, Charlie Leaver, said: "As the number one ready-to-drink for students having a look that appeals to the 18-24 audience is key and we know that the loud visuals of the new mixed pack will resonate with our demographic.
"The vibrant pack also makes for an eye-catching spot when on shelf, tying in with our fun coloured liquids and fruity flavours."
The revamped mixed pack will be available to Spar, Nisa and independent convenience stores across the country from next week.