Malt loaf brand Soreen has launched a new national campaign aimed at driving awareness of its energy and nutritional credentials.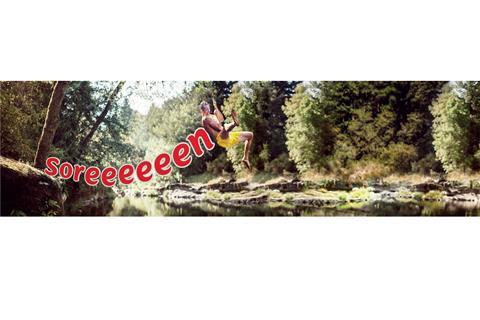 The 'Deliciously Squidgy Adventures' activity positions Soreen as a source of healthy energy and is aimed at a broad range of consumers.
"Whether you're gearing yourself up for a bike ride, swim or simply a walk in the park, we hope that this campaign will showcase that Soreen is the perfect snack for a deliciously squidgy adventure, whatever your age." said Bethan Brown, marketing director at Soreen.
The brand's new advertising features Soreen's Lunchbox Loaves, Loaf Bars, Buttered Slices and Original Malt Loaf variants. All products are lower in fat and sugar than similiar lines on the market.
The 'Deliciously Squidgy Adventures' campaign also includes digital media, YouTube, out-of-home and video-on-demand content, supported by a TV ad (see below) running alongside Channel 4's Made in Chelsea reality show.