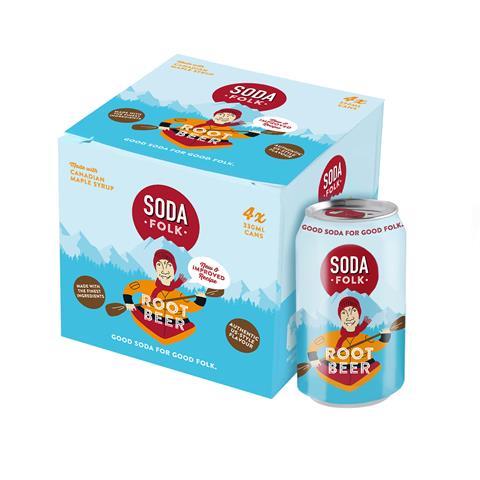 Soft drink brand Soda Folk has reformulated its Root Beer flavour to ensure it is HFSS-compliant, ahead of the new legislation in October.
The new formulation will see the sugar content of the Root Beer variant reduce by 63%. To coincide with this, the new Root Beer will also feature an updated pack design, which will showcase a new person on the can, as part of the brand's ongoing efforts to recognise and reward good deeds.
The new person appearing on the Root Beer flavour is Jim Elliot, who was furloughed during the 2020 lockdown, and began a clean-up operation of Grimsby's historic waterway, the River Freshney.
Simon Waterfall, managing director of Soda Folk, said: "As part of our responsibility to do good and support health, we have been able to significantly reduce the sugar content and maintain the authentic flavour.