The 2020 Red Bull Summer Edition has been unveiled as a watermelon variant.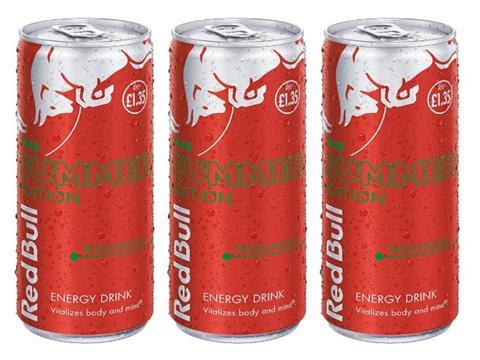 Available now in a 250ml price-marked can (rrp: £1.35), the limited edition flavour will be supported by 360⁰ in-store marketing investment.
According to the brand, the average soft drink buyer has purchased more than five flavour variants across the last 12 months, and 41% of Energy Drink users saying they would try an exotic/tropical fruit flavour.
A spokesman said: "Delivering a refreshing take on the taste of the classic Red Bull Energy Drink, Red Bull Summer Edition offers wiiings for those looking to make the most of the summer months, with an initial bright profile which then blooms into a refreshing watermelon finish.
"The new Red Bull Edition is an exciting addition to Red Bull's product range and is set to drive overall category growth and revive the growth of flavours in the Sports & Energy Category. Insight shows that flavours are incremental in encouraging new users, with 10% of new shoppers purchasing an Edition."
Convenience Store examined new flavours in the energy drink market in its recent '7 things you need to know about soft drinks' feature.