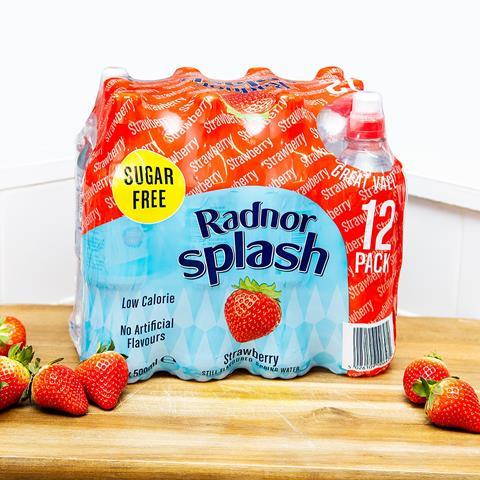 Radnor Splash is now available in 12x500ml take home packs (rrp £3.45). The multipacks come in three new flavours - Forest Fruits, Orange & Passionfruit, Apple & Raspberry and Watermelon - as well as the existing Strawberry and Lemon & Lime flavours.
The popular sugar free and low-calorie drink, which celebrates its tenth anniversary this year, is made by blending Radnor's own fresh Welsh spring water with all-natural flavourings.
The product is 100% recyclable including the shrink wrap and even the sports cap.
Sales of Radnor Splash increased during the pandemic as consumers turned to a brand they know and trust. The popular brand has sold the equivalent of a bottle every second for two years running – which equates to over 37 million units.
William Watkins, managing director of Radnor Hills, said: "We wanted to give the brand an exciting redesign while ensuring that we continue to deliver great tasting and trusted flavours. We have created a new range of flavours including Watermelon and Orange & Passionfruit to excite the taste buds of our customers."
Radnor Hills is an independent business established in 1989 by Watkins on his 100-year-old family farm.