The category may have a head-start over others thanks to the soft drinks levy but that doesn't mean brands are resting on their laurels. Manufacturers have been preparing for HFSS legislation through reformulation to ensure their products remain compliant. We cover some of the recent non-HFSS launches in the soft drinks category.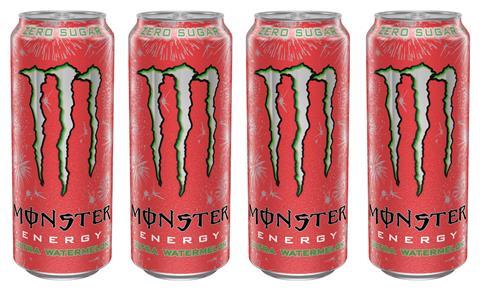 Monster Ultra Watermelon
Coca-Cola Europacific Partners (CCEP) launched Zero Sugar Monster Ultra Watermelon which is available in both plain 500ml (rrp £1.49) and £1.39 price-marked 500ml on-the-go cans, as well as four-can multipacks (rrp £4.59).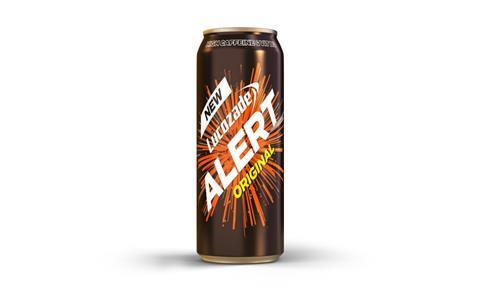 Lucozade Alert Original
Original is the latest addition to the Lucozade Alert range which already includes Tropical Burst and Cherry Blast. Lucozade Alert Original is available in 500ml £1.39 PMP and non-PMP cans, and like the rest of the range, the new flavour will be non-HFSS.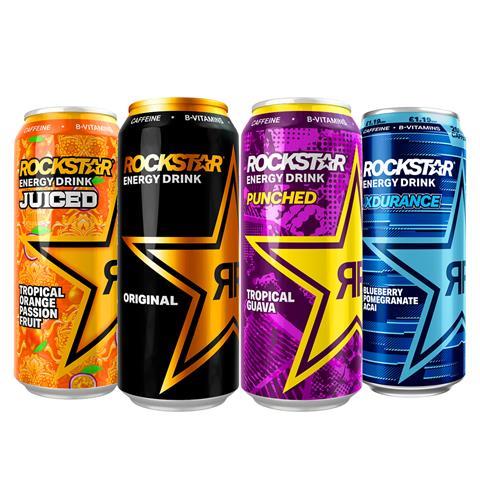 Rockstar
Rockstar has reduced the sugar content across its core range of energy drinks, making its six bestsellers compliant with the new HFSS legislation, with less than 4.5g of sugar per 100ml.
The rest of Rockstar's line-up already fell under the regulations, but the updated range is now available in both plain and price-marked packs. The flavours available include Original, Punched Tropical Guava, XDurance Blueberry Pomegranate Acai, Juiced El Mango, Juiced Tropical Punch, Juiced Tropical Orange Passion Fruit – alongside Original No Sugar and Punched Sour Bubbleburst, which already fell under the HFSS restrictions.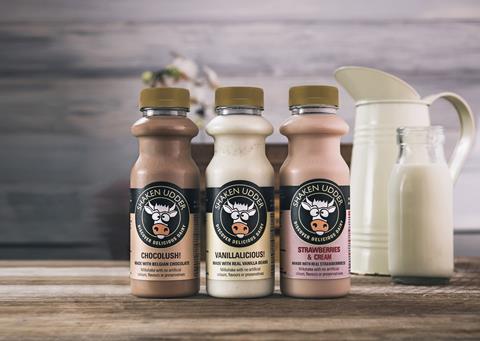 Shaken Udder ambient range
Premium milkshake brand Shaken Udder has introduced an ambient range in 330ml bottles. Available in Chocolush, Vanillalicious and Strawberries & Cream, the drinks have an rrp of £1.69 and are available in plain and pricemarked packs. The milkshakes are free from preservatives and have a longer shelf-life than their chilled counterparts, as well as being compliant with HFSS regulations.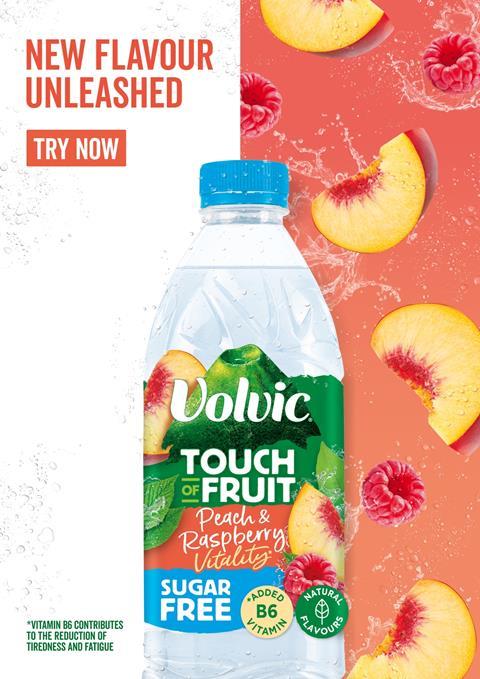 Volvic Touch of Fruit Peach & Raspberry
Volvic has expanded its Volvic Touch of Fruit sugar free range with a new Peach & Raspberry flavour, with added vitamin B6. The launch is being supported with online and in-store activity.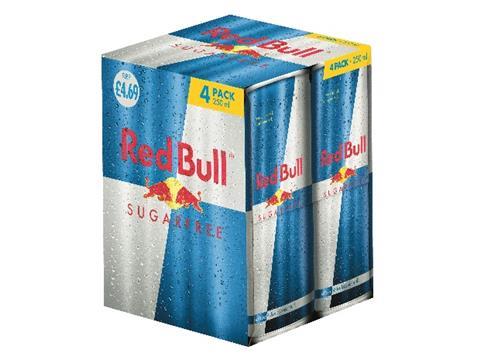 Red Bull Sugarfree multipack
Earlier this year, Red Bull extended its multipack offering with the launch of a Sugarfree price-marked multipack, which will be exclusively available to symbol and independent convenience stores. Sugarfree price-marked multipack retails at £4.69 per pack.