KP Snacks is aiming to drive sales of its Pom-Bear brand in the parents and kids market with the launch of a £2.3m media campaign.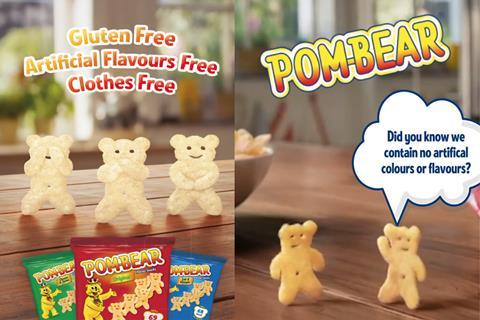 Launching on August 1, the investment will centre around the Back to School period and will run for two months - double the length of the 2018 Pom-Bear campaign.
Brand owner KP Snacks expects to reach more than five million people during this time, through a mix of out of home, digital and social media support.
The campaign's creative focuses on the free from credentials and playful nature of the Pom-Bear brand, aiming to appeal to parents and children alike.
Accompanying adverts will run across Facebook and Instagram with bespoke video content airing on targeted websites and publishers.
Kevin McNair, marketing director at KP Snacks, commented: "This continued investment will support the long-term growth of the brand and continue to make it a compelling choice for families looking for permissible and tasty snacks, as well as retailers looking to drive sales within the category."