UK drinks brand Phrooti has announced the launch of its new Mango Water, along with a complete brand refresh.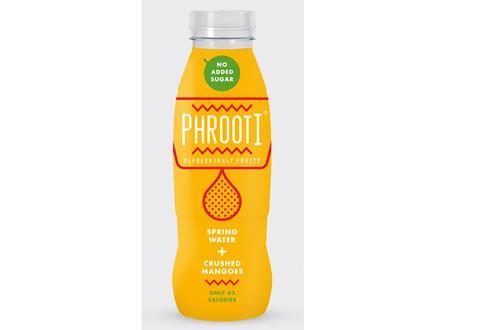 With no added sugar or sweeteners, Phrooti's Mango Water is sold in recyclable plastic bottles and designed for the food-to-go category.
The drink is low in calories, all-natural and made using a mix of mangoes and spring water. The range will also feature Phrooti's new logo and bottle design.
Jerome Jacob, founder of Phrooti, said: "Since we first started in 2014, we've tried and tested several concepts before finalising our new range of Fruit Waters, so we're chuffed that our Mango Water will be sold in convenience stores across the country. Plus, we can't wait to unveil our other recipes later in the year."
In order to meet the demand from independant retailers and supermarkets, Phrooti has significantly increased its production capacity to accompany its total rebrand, which also includes the launch of a new website.
Phrooti Mango Water is available to the independent market now (rrp £1.35 per 330ml bottle)