Panini is looking to build excitement ahead of the UEFA Euro 2020 tournament with the launch of its new sticker collection.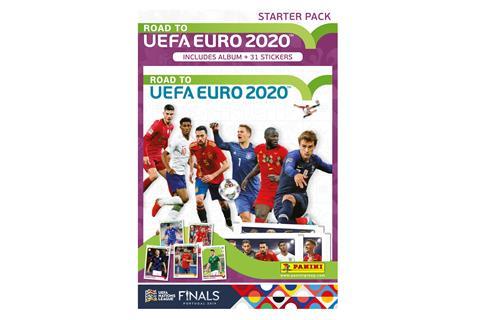 Designed to showcase the top national teams in Europe, the official collection features a 64-page sticker album with 476 stickers to collect.
The sticker album, available now, will also includes new and exclusive content including: group stage photography, the official competition trophy sticker, and player stickers from the 28 teams taking part in the UEFA Nations League.
Collectors can kick-start their collection with a starter pack including a sticker album and 31 stickers. (Sticker Packets: rrp 70p | Starter Packs: rrp £3.99).