East End Foods is launching a new set of products that are made using chickpeas and red lentils rolled into a rice grain shape.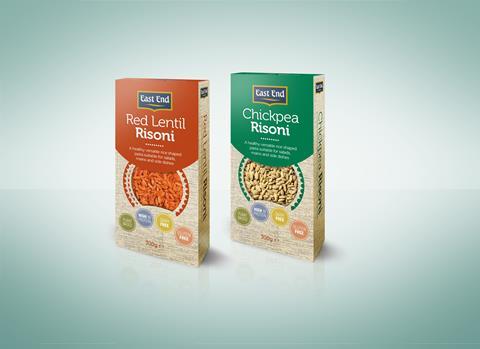 Due to hit c-store shelves from May, the Risoni range is naturally gluten free and packed with protein and fibre. The products also contain nearly half the carbohydrate of a similar portion of standard rice.
With an rrp of £2.99 per pack, the Risoni lines are also plant based, dairy free and made without the use of GMOs.