This week, potted fruit brand Nature's Finest is moving its range of fruit pots into new coloured shelf trays.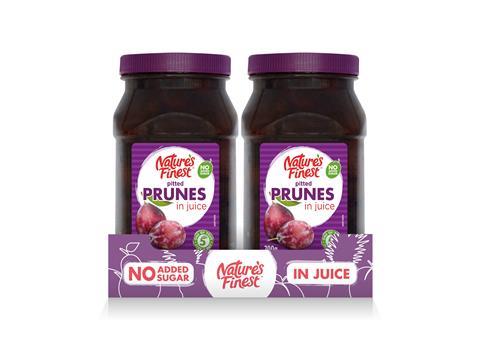 Rolling out nationwide, the trays have been designed to colour coordinate with the brand's fruit labels to give the pots greater stand out and help consumers find their favourite product.
Georgina Edmonds, marketing manager at Nature's Finest, commented: "At Nature's Finest we are always looking for new ways to make our packaging stand out on shelf and be as easily accessible for consumers as possible. The new tray colours will not only correlate with the fruit pots but will also continue to share the key messaging of No added sugar and in-juice."
The Nature's Finest fruit in juice pot range includes mango, tropical fruits, peach, mango in coconut water, pineapple in coconut water, mandarin, pineapple, pomelo grapefruit and pitted prunes (rrp £1.30 - £2.50 / 113g - 700g) and the line-up is available to retailers now.