Mr Lee's, maker of gourmet instant noodles, is improving its range with updated recipes for its cups portfolio.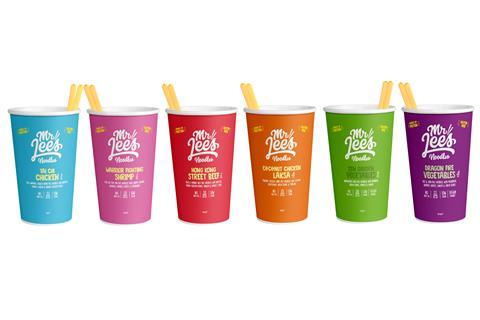 The brand has reformulated its entire cups range with more balanced seasoning and added 100% chicken breast to two of its flavours: Tai Chi Chicken and Coconut Chicken Laksa.
The updated cups contain the same amounts of freeze-dried vegetables and proteins as before and are low in sugar, calories and certified gluten-free.
Together with the new recipes, the brand has also introduced removable paper sleeves to ensure that its line-up is better for the environment.
Mr Lee's cups come in a 16oz format with an rrp of £2.50 each. The range is available to convenience stores through food distributor Diverse Fine Foods.