Martini has announced the launch of a new vermouth into the UK summer drinks market.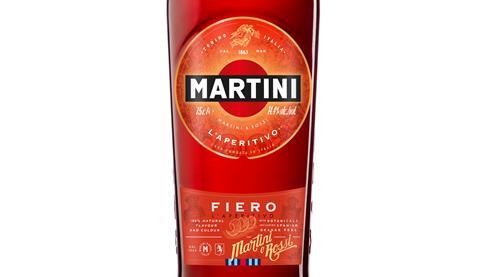 Martini Fiero (14.9% abv), meaning 'proud', 'intense' and 'bold' in Italian, delivers a zesty, bitter-sweet orange flavour.
Martini master herbalist, Ivano Tonutti, said: "Creating Martini Fiero was an exercise in balance. From a botanical point of view, it was essential to harmonise the vibrant citrus notes of the Murcia orange peel with the bitterness and herbal aromatics of the Artemisia alongside the many other botanicals, which in turn had to sit happily alongside the quinine in tonic."
Martini Fiero will be rolling out to Co-op Group stores from early April onwards, with an rrp of £12.