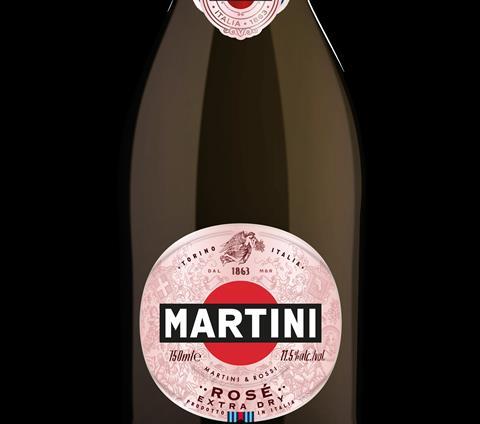 Martini has revealed a new Rosé Extra Dry sparkling wine for the UK.
The new product, which is produced using the Martinotti method of fermentation, is available now with an rrp of £10.99.
Global director of Martini Sparkling Wines at Bacardi, Marco Mazzini, said: "Dry styles of Rosé have been increasing in popularity over the last year in the UK, and with summer 2019 approaching it doesn't look like it's due to slow down.
"We thought it was the perfect time to launch Martini Rosé Extra Dry in the UK, as British consumers have the palette for drier styles. All the skills of Martini winemakers were harnessed to produce the very best blend of grapes from Northern Italy's premium wine growing regions to produce the Martini Rosé Extra Dry."
He added: "It is a modern, refreshing style that can be enjoyed across a variety of occasions and with a wide range of foods. We are excited to launch it in the UK, and hope that it is enjoyed across a wide generation of adults."