Martini is adding to its sparkling wine range with the roll out of its first-ever zero alcohol sparkling wine.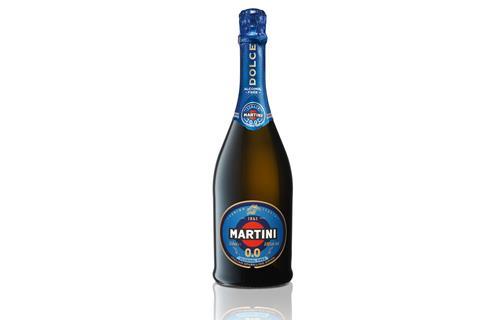 The new product: Martini 0.0% Dolce, claims to offer a light, sweet and fruity taste with hints of pear and apple and is Martini's first zero alcohol sparkling drink to launch in the UK.
Global Director of Martini Sparkling Wines, Marco Mazzini, said: "All our efforts have been focused into the taste of the product, as many people love the refreshing flavours that our sparkling wine portfolio bring to the table.
"All the skills of Martini winemakers were harnessed to produce the very best grapes from Northern Italy's premium wine growing regions to produce the Martini 0.0% Dolce. With the low/no trend reaching new heights, it caters to those who are looking into moderating their alcohol consumption – without compromising on taste."
Martini Asti Ice will be available to independent retailers later this year, with an rrp of £6 per bottle.