Scottish gin producer Boë Gin has announced the addition of a new tropical gin to its portfolio.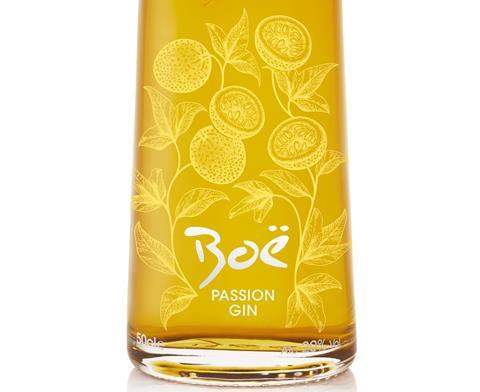 Boë Passion Gin (41.5% abv), a blend of citrus peel, Boë's premium Scottish London Dry Gin and passion fruit, is the latest launch in the brand's range, which includes Scottish Gun, Violet Gin, Peach & Hibiscus, Scottish Bramble and Spiced Orange.
Boë Gin director, Andrew Richardson, said: "With passion fruit a popular flavour in cocktails such as a Porn Star Martini, it just made sense for us to create gin with the fruit. Boë Passion Gin delivers on the authentic brave flavours, sensational aroma and vibrant colours that our customers expect and proactively seek out.
"By bringing a tropical, floral element to the spiced warmth and fresh orange zest characteristics associated with Boë Gin, we have created a striking new flavour profile in the Boë Gin family."
Boë Passion Gin (70cl) is available now across the off-trade with an rrp of £29.99.