Martini has added a new addition to its sparkling wine portfolio that is specifically designed to be served over ice.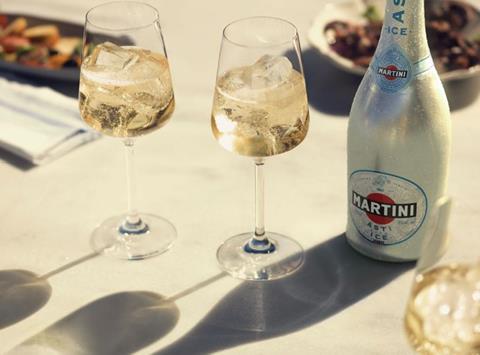 The new product, Martini Asti Ice (8% abv), is made using fresh muscat grapes and features sweet and light fruity notes.
Global Director of Martini Sparkling Wines, Marco Mazzini, said: "The winemakers at Martini wanted to open up the category, giving consumers the opportunity to enjoy a delightful summer treat during informal occasions with friends and family. We hope that the Martini Asti Ice will appeal to a wide range of adults all across the UK in the summer months and beyond."
Martini Asti Ice will be available across the off-trade from 3 June, with an rrp of £8.98 per bottle.