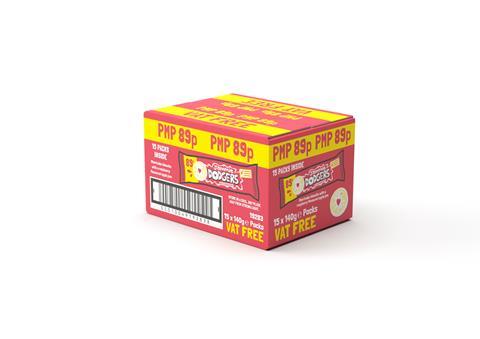 Jammie Dodgers has relaunched its PMP case in a new standout and affordable case footprint.
Rolling out this month, it is available in a new and compact case of 15 (89p x 140g).
"Offering value to both retailers and customers alike, we recognise the important role that PMPs play in the convenience channel and continue to adapt our offering to support the sector with bestselling products at affordable price points," said marketing director at Burton's Biscuit Company Kate Needham.
"Jammie Dodgers continue to be popular with shoppers, selling over 33.8m packs last year. The new case size will reduce the recommended WSP to below £10 - ideal for those who may wish to have less outlay per trip to the wholesaler while continuing to stock shopper favourites."