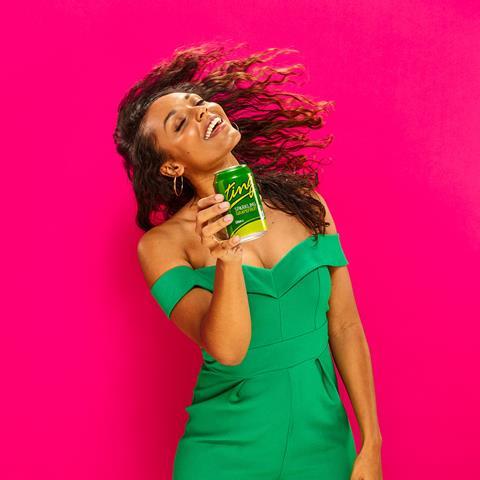 Sparkling grapefruit flavoured soft drink Ting has unveiled a collaborative marketing campaign.
"The brand has a loyal customer base but with the UK's soft drinks market valued at £13.64 billion in 2020 (Statista.com) and the mixers market growing in value by 29.6% to £307.1m in 2020 [Kantar 52 w/e 27 December 2020], there is opportunity to recruit new drinkers to Ting, which is great served straight up or as a mixer," claims the brand.
Ting is partnering with mixologist influencers for the campaign that focuses predominantly on social media. A significant part of activity will be brand collaborations to inspire consumers on the perfect food pairings.
Terri Cooper, senior commercial manager at Ting, said: "Ting is unique in that it is enjoyed as much as a mixer for spirits as it is alone as a soft drink. The mixer market grew by almost a third last year as Brits mixed more drinks at home so there's a real opportunity for retailers to grow sales. We are keen to support retailers to maximise sales, which is why we have invested in a collaborative marketing campaign that will raise awareness of Ting amongst new consumers and highlight its unrivalled versatility as a mixer. It's not only ideal for cocktails but pairs perfectly with spirits too and can be enjoyed at parties, intimate get togethers and even when you want something just a little alternative when you're home alone."