The category looks set to rocket this season as excited consumers make up for lost time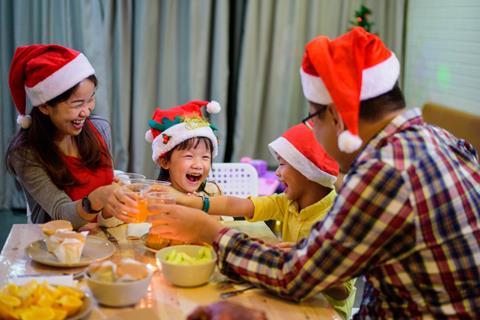 1. Soft drinks sales grew 19% in Christmas week 2020
Consumers were certainly thirsty for soft drinks last Christmas. "In the week leading up to Christmas last year, soft drink sales grew 19% – led by Coca-Cola Europacific Partners (CCEP), up 36% – demonstrating the extent of the opportunity for retailers to grow their sales [Nielsen Value, Grocery, we 21.12.2019 & we 26.12.2020 vs rest of year average]," says CCEP senior trade communications manager Amy Burgess.
"Our soft drinks trade was 20% up in our stores," says Siva Thievanayagam, director at TYS Retail, which operates eight convenience stores in Cambridgeshire. "Lockdown meant people were doing shopping locally so sales were good. We're looking for the same kind of uplift this Christmas."
Costcutter Epsom also boasts healthy sales. "Soft drinks are always a good seller," saysa owner Sue Nithyanandan. "Obviously summer sales are highest, but we maintain good sales over Christmas. Soft drinks are the fourth biggest seller in our shop."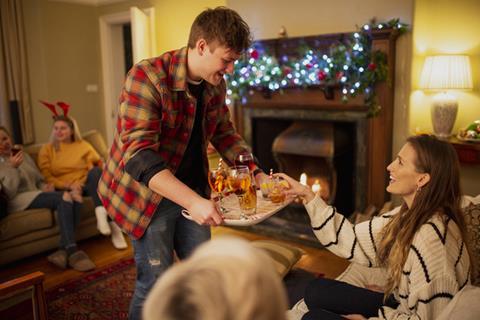 2. At-home get togethers will grow this Christmas
In 2020, we saw varying levels of restrictions across the country, which resulted in increased uncertainty and consumers unable to make any elaborate plans with friends and family across the Christmas period, notes Britvic. "Last year, 89% of shoppers who celebrated Christmas missed out on at least one social activity with family and friends due to Covid-19 [IGD ShopperVista, 6th and 7th Jan'21]," says out of home commercial director Phil Sanders. "This year, two out of three consumers remain optimistic that we will have some sort of normality back, and one in three consumers plan to celebrate twice as much to make up for the missed festivities in 2020 [CGA Christmas Report 02.07.21]. At-home entertaining and big nights in will be in full swing this year as people make up for lost time, and younger shoppers in particular anticipate this Christmas will be bigger than usual and arrange get togethers with as many family members and friends as possible [IGD ShopperVista, 6th and 7th Jan'21]."
Sue agrees wholeheartedly. "People are buying early and stocking up wherever they can see deals," she says. "Lots of families are getting together this year because they can move around lots more. We've been stocking up on multipack deals and 2l bottles."
CCEP concurs that consumers are ready to party harder this Christmas. "This year is set to be even bigger as many families were not able to come together last year due to lockdown restrictions," says Burgess. "We expect larger packs to remain in high demand this Christmas as people continue to make the most of the opportunity to socialise at home and enjoy festive occasions with friends and family. The firm has launched a Real Magic at Christmas campaign to celebrate togetherness.
"Last year not many people were getting together (or officially getting together)," says Siva, "This time everyone will party. Most will be having a house party, it's probably going to be a good Christmas for drinks. Everybody is saying this year is going to be a big get together. All the carbonated soft drinks - 2l bottles of coke, lemonade and multipacks - you need to stock up!"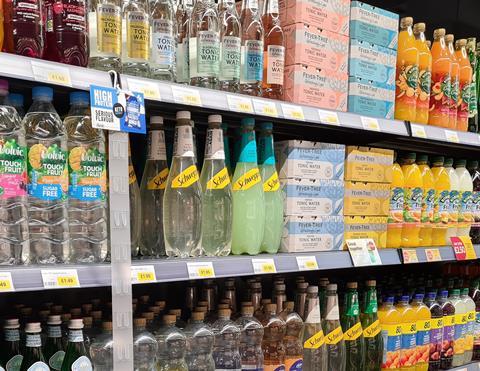 3. Sales of mixers increase by 50% in indies and symbols in the fortnight before Christmas
Even with pubs and bars back open, consumers still want to mix drinks at home, according to CCEP. During lockdown more consumers recreated the pub, bar or restaurant experience at home with drinks that capture the excitement of going out, like mixed drinks, cocktails and non-alcoholic mocktails, claims the group. "While we will continue to work with our hospitality customers now they are open, we expect this to trend continue into Christmas," says Burgess. "Our advice to convenience retailers is to stock up in the weeks before Christmas, when sales of mixers typically increase by 50% [Nielsen Symbols and Indies 2 weeks to Christmas 2018 = 50%; 2019 = 60%; 2020 = 44%]." The firm's Schweppes brand is worth more than £116m in retail (Nielsen (Home Channel) Value MAT total GB to 19.06.21) and its We've Got The Tonic, You've Got The Spirit marketing campaign is returning for Christmas.
Clearly Drinks predicts that consumers will continue to mix drinks at home to save money. "The in-home alcohol consumption occasion has not gone away," says Wright. "Shoppers have seen the cost benefits of cocktail mixing at home, but retailers need to make it easy and convenient for shoppers to swap their night out in the pub for a night in at home.
"In a time of still economic uncertainty, trying out more unusual and exciting mixers is a more cost effective way to add variety and flavour to cocktails than investing in multiple bottles of spirits. With a few different flavours in the fridge consumers can pull out something interesting very quickly."
Siva claims that customers are staying home to socialise partly because it is cheaper than going out. "People are saving money - it will be a tough year," he says. "That's why there'll be a big party, but people will get it at home."
Sue's alcohol and mixer sales remain strong. "Drinking hasn't stopped since lockdown finished," she says. "The novelty of having people around is still quite big so people are entertaining quite a bit at home. We thought once the pubs opened sales would drop, but they haven't," she say. "There's an element of risk going out, people think they're safer in their own homes and they've seen that they can save money. People have learnt a lot on YouTube [about mixing drinks]."
4. Convenience stores underperformed on adult premium soft drinks last Christmas
C-Stores missed out on adult premium soft drinks sales last season, according to Clearly Drinks. Adult premium soft drinks grew +10% in the 12 weeks to the 28th December 2020 (Nielsen, Value sales, Total coverage 12 w/e 28th December 2020), according to the firm. "The trend of consumers looking for alternatives to standard mixers accelerated as covid restrictions kept people at home," says marketing and strategy director Susanne Wright. "Convenience and impulse underperformed the market declining 1.4% YOY in the run up to Xmas [Nielsen. Value sales. Convenience and impulse. 12 w/e 28th December 2020]. With pubs and bars reopened for Xmas 2021, delivering a strong performance in convenience will rely on stocking a good range of adult premium soft drinks positioned alongside spirits to offer consumers a more exciting alcohol free alternative."
Sue claims that availability of premium soft drinks was a barrier to sales over Christmas 2020. "Last year we were finding it difficult to get stock in of adult soft drinks," she says. She is expecting that people will want to treat themselves in the run up to Christmas 2021. "People trade up and you start selling the premium mixers - the J2Os and Fever trees," she says.
Britvic agrees that premium soft drinks are an opportunity not to be overlooked. "Pre-Covid-19, premium products were already becoming a key macro trend, which has only been accelerated by the pandemic as consumers looked to treat themselves during a time of uncertainty [Kantar Futures Consumer Macro Trends to 2025 (Britvic bespoke research) 2020]," says Sanders. "This trend has driven consumers to choose premium drinks more often [Kantar Take Home Panel, Total Market, Britvic Defined Adult Drinks, Frequency and Average Price, YOU % Change, MAT to 11.7.21], creating trade up opportunities for retailers."
Siva finds that adult soft drinks see increased demand over the festive period. "They are popular at Christmas and summer too," he says. "We normally do the big multipack of J2O. Sometimes they do a four or 8-pack."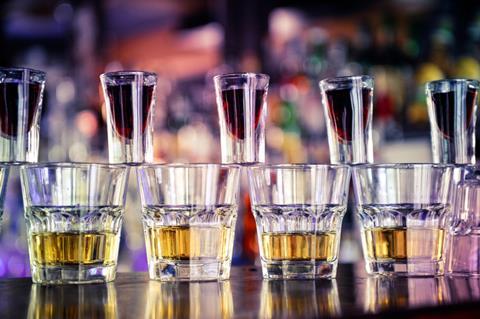 5. Sports & Energy Drinks was the second fastest growing soft drinks sub-category last Christmas
Sports & Energy was the 2nd fastest growing category in soft drinks at Christmas last year [Nielsen Scantrack Data to 5WE 02.01.21, Total Coverage], claims Red Bull, adding that the brand delivered 20% of that growth. In particular, Red Bull multipacks trade 51% more at Christmas with more in-home consumption occasions driving increased demand over the festive period, the firm states. "Multipacks and larger formats have been crucial in driving category growth and we expect this to continue throughout the remainder of 2021," says a spokesman. "Average sales price per unit shifts have been driven by increased shopper demand for multipacks along with more demand for different sizes in the Red Bull portfolio.
"During the Christmas period Red Bull delivers 20% of all multipack sales [ibid]."
Red Bull is always a bestseller at Christmas at Siva's stores. "It's our most popular energy drink mixer," he says. "We sell lots of Red Bull and also four packs of Monster."
Energy drinks are a big hitter at Costcutter Epsom in Surrey too. "They are massive at Christmas because people are trying to stretch the day, they want to keep going," says Sue. "They're popular at party season with the youngsters too."