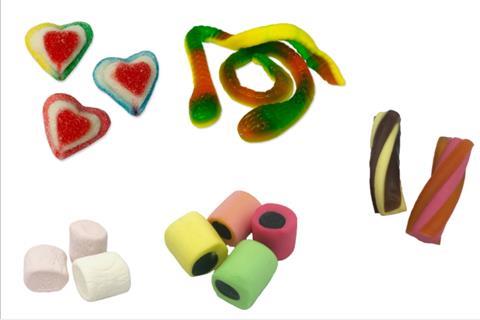 Sweet wholesaler Hancocks is adding Kingsway gummy sweets and flavoured candy, Vidal vegetarian marshmallows and seven types of Makulaku liquorice to its pick and mix selection.
Kingsway Sugared Multi 3D Hearts are fruit flavour gummy sweets with a sugar coating that come in 1kg bags for a cost price of £2.99.
Kingsway Yellow Belly Snakes appeal to both kids and adults. The soft confectionery comes in 1kg bags at a cost price of £2.99.
Pink and white Vidal Veggie Marshmallows are vanilla flavoured. The gelatine-free sweets are sold in 1kg bags, priced at £3.99.
Makulaku liquorice sweets come in seven flavours including Apple Stripe Liquorice, Giant Filled Liquorice and Banana Stripe Liquorice. Each product comes in a 2kg bag for £6.49, with a profit margin for sellers of 60%, claims Hancocks.
Marketing communications manager Chris Smith said: "We have some exciting new products launching both instore and online at Hancocks. The pick and mix items are a firm favourite amongst sweet-toothed Brits.
"They work well in store as part of a traditional pick and mix display and offering, and also for online retailers and small sweet sellers wanting to put together fun mixes and packs of sweets.