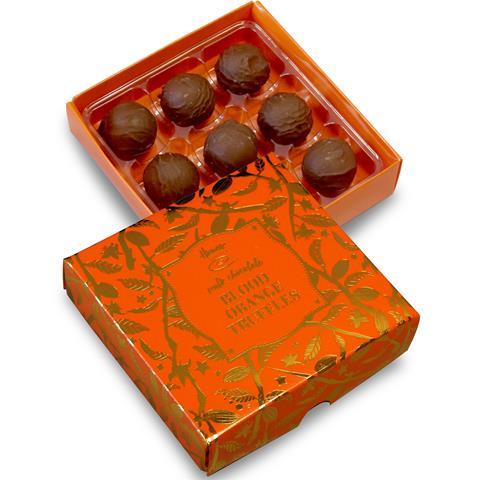 Lincolnshire-based Hames Chocolates has unveiled 10 new Hames Bronze Chocolate and Truffle Boxes lines, following the successful launch of its Bronze Chocolate Bars earlier this year.
Featuring a variety of milk, white and dark chocolates and truffles, as well as Gin & Tonic, Berry, Salted Caramel and Blood Orange variants, the new nine-piece boxes (rrp £10) will appeal to consumers seeking out affordable luxuries and unusual flavours.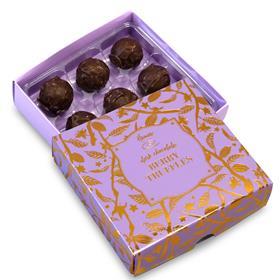 Each of the new products are made from thickly moulded, rich chocolate and contain cocoa that supports sustainable cacoa farming, while the milk chocolate truffles are made with British milk. The chocolates are also packaged in stylish boxes, featuring an intricate bronze foil print design, that are either recyclable, reusable or compostable.
The Hames Bronze Chocolate and Truffle Boxes range includes:
Dark Chocolate and Berry Flavour Truffles (112g)
Milk, Dark and White Assorted Chocolates (126g)
White Chocolate Truffles with Gin & Tonic Flavour and a Touch of Juniper (108g)
Salted Caramel Chocolate Crowns (126g)
Dark Chocolate Parcels with Honeycomb (126g)
Cocoa Dusted Milk Truffles (90g)
Dark Chocolate Raspberry Pyramid Creams (112g)
Flaked Milk Chocolate Truffles (108g)
Blood Orange Flavour Milk Truffles (108g)
Irish Cream Flavour Truffles (108g)
Director Carol Oldbury says: "We were delighted by the response to the Hames Bronze range when it launched in May, which is why we decided to introduce boxes of chocolates and truffles in complementary flavours. The launch also comes at a time when consumers are increasingly seeking out British manufacturers, like Hames Chocolates, as well as premium chocolate and on-trend flavours, such as salted caramel and blood orange.
"With its tantalising flavour combinations, rich, high-quality chocolate and beautiful packaging, the Hames Bronze Chocolate and Truffle Boxes make the perfect gift for Christmas and beyond."