With Christmas fast approaching, Fatherson Bakery has announced the return of its traditional range of festive cakes and puddings.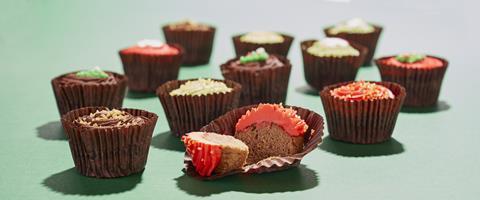 Available to Budgens, Londis, Co-op and independent retailers now, the line-up includes mince pies; Christmas loafs; festive cupcake platters; and Christmas sponge puddings.
Baked in Britain, the Fatherson festive collection is made in small batches using fresh ingredients. All of the brand's mince pie and cupcake platters are made from recyclable plastic and are 100% recyclable.
The collection is also made with no artificial colourings and is suitable for vegetarians. Each product comes in the following format with rrps starting from £2.75:
Traditional mince pies x 6 (rrp £2.99)
Luxury mince pies x 4 (rrp £3.45)
Port & cranberry pies x 4 (rrp £3.45)
Iced Christmas loaf (mini or large; rrp £4.95)
Luxury Christmas loaf (mini or large; rrp £4.39)
Christmas sponge puddings x 2 (rrp £2.85)
Apple & mincemeat pie (rrp £4.25)
Mincemeat bakewell tarts x 4 (rrp £2.75)
Christmas cupcake platter x 12 (rrp £6.50)
Festive cupcakes x 4 (rrp £3.95)