Accolade Wines has announced the launch of a new rosé wine and gin fusion under the umbrella of Echo Falls.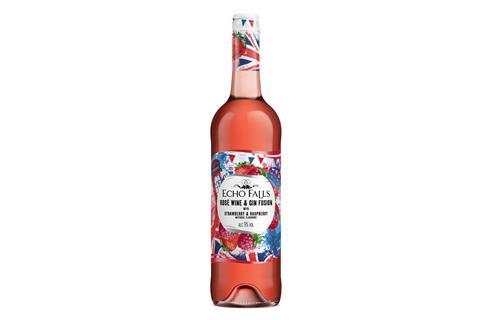 Echo Falls Rosé Wine & Spirit Fusion (9% abv) is made by blending the brand's rosé wine with a gin infusion and summer fruit flavours.
Accolade Wines marketing director, David White, said: "Echo Falls is once again bringing a new and innovative flavour experience to market. This spirit infused wine is a unique style which combines all of Echo Falls' much-loved qualities with the latest drinks trends; creating an exciting new sales opportunity for the trade with a product that both existing and loyal consumers will love."
"Our sweeter styled fruit fusion appeals to those who like the idea of wine but can find the taste challenging. We are confident that the new spirit fusion enhances the Echo Falls portfolio and also offers a new drinking occasion to those who enjoy gin.'
The Echo Falls Rosé Wine & Spirit Fusion is available to Nisa-supplied and Co-op retailers for an rrp of £5.