Accolade Wines is embarking on a new adventure-themed marketing campaign for its wine brand, Mud House.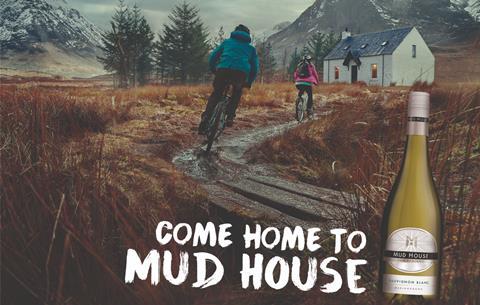 The new 'Whatever Your Adventure, Come Home To Mud House' campaign aims to bring a sense of the New Zealand spirit to the UK by targeting ABC1 consumers looking for adventure and will run from now until October 2019.
The campaign includes experiential marketing, print advertising, social media activity and in-store POS.
Accolade Wines marketing director, David White, said: "This campaign will help to drive further growth for the brand across the trade. Mud House is a brand with adventure at its core.
"This new campaign aligns with the personality and history of the brand and makes it relevant for the UK audience. We're aiming to further drive Mud House's growth across the trade by increasing consideration amongst consumers; and ultimately building brand affinity."