Accolade Wines has announced the launch of a new pink gin under the umbrella of Echo Falls.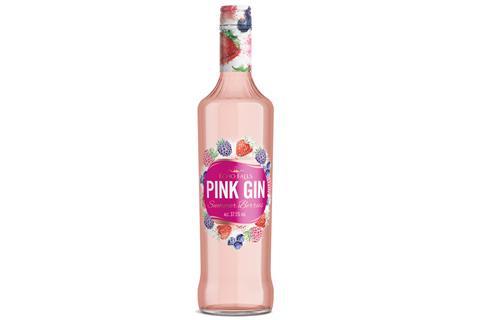 The launch of Summer Berries Pink Gin (37.5% abv), which has a predominantly strawberry-led aroma and a tasting note complemented by juniper, will be supported by campaigns across consumer PR, digital and social on Echo Falls' channels.
Accolade Wines marketing director, David White, said: ''We are always looking for a way to bring new news to the drinks market and research shows that the Echo Falls consumer is eager to try out novel and exciting products. With the gin market growing at pace, it was a natural choice for us to develop a new product which combines the Echo Falls hugely popular signature flavour, summer berries, whilst simultaneously responding to the overwhelming popularity of gin in the UK."
Echo Falls Pink Gin 70cl will be available across the off-trade from the end of this month, with an rrp of £16.