Beauty brand Dove plans to reduce the amount of plastic it uses by 2025 through a combination of alternative packaging materials, recycled plastic and investing in refill technology.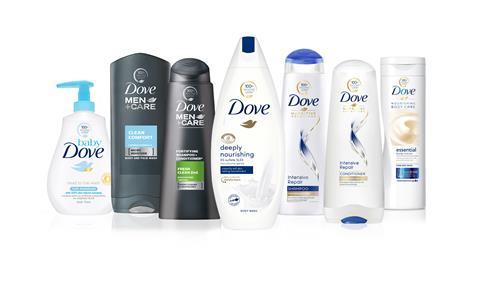 The Unilever-owned firm has set out new commitments as part of a strategy to avoid the use of more than 20,500 tonnes of virgin plastic globally per year.
The brand has opted to follow a No, Better, Less Plastic framework, which will see its soap bars packaged in plastic-free packaging from next year.
Dove will also launch 100% recycled bottles across its portfolio by the end of this year, which will contribute to Unilever's recently announced plastics goal.
To mark these announcements, Dove will be releasing limited edition celebratory packs with a special label starting from January 2020. These products will be supported by in-store activations and a digital, social and influencer campaign, to generate awareness amongst consumers.
Commenting on the plans, Chris Barron, vice president for beauty & personal care at Unilever UK & Ireland, said: "As one of the biggest and best-loved beauty brands in the UK & Ireland, this announcement will have a significant impact on reducing our plastic consumption and means we'll be driving real change within the beauty and personal care category.
"By making fundamental differences to the way we package our Dove products, we are making it easier for consumers to choose a more sustainable beauty and personal care brand, which we know is important to many of our Dove shoppers."