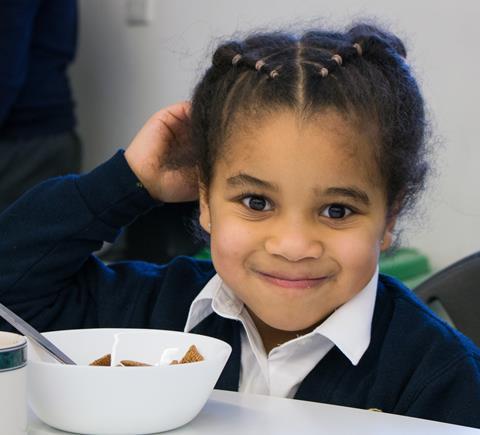 Cereal Partners UK, the maker of Nestlé breakfast cereals, has announced it will donate two million portions of breakfast cereals to Magic Breakfast – a charity that provides healthy school breakfasts to children at risk of hunger.
The donation supports Cereal Partners' wider initiatives to help end food poverty, including signing up to the Child Food Poverty Taskforce set up by England international footballer Marcus Rashford.
According to the latest data from The Food Foundation, as many as 2.3 million children last year were living in households that had had experienced food insecurity.
Magic Breakfast partners with over 1,000 Primary, Secondary and ASL/Special Educational Needs schools, plus Pupil Referral Units. It offers breakfast to around 170,000 children each school day, ensuring pupils start their day in the best possible way.
Regional vice president Cereal Partners UK Gharry Eccles said: "Although the issue of child hunger in the UK is sadly not a new one, over the past year in particular it's become clear that urgent help is needed to support children struggling to get enough to eat. We hope to provide better breakfasts for families struggling during this difficult time, and we are dedicated to doing as much as we can to support Magic Breakfast and its vital mission that no child is too hungry to learn moving forward."
"Our breakfast bowl donation includes Original Shreddies, a classic favourite for children at breakfast time, and nutritionally compliant with school food standards. Shreddies being high in fibre with four layers of whole grain wheat in crunchy malty squares, and sugar below 15g per 100g and 96% whole grain, contributes to a healthy start to the day."
Head of fundraising at Magic Breakfast Emily Wilkie added: "The past year has been especially tough for many families and this donation of 2 million portions of cereal from Cereal Partners UK helps us continue to provide a healthy breakfast every single school day to thousands of children. A hungry child cannot concentrate on learning so it's essential that children eat a nutritious breakfast so they don't miss out on hours of learning each day. Thank you Cereal Partners UK for this very generous donation."