Casillero del Diablo is offering consumers the chance to win thousands of monthly Now TV passes in a convenience channel exclusive promotion.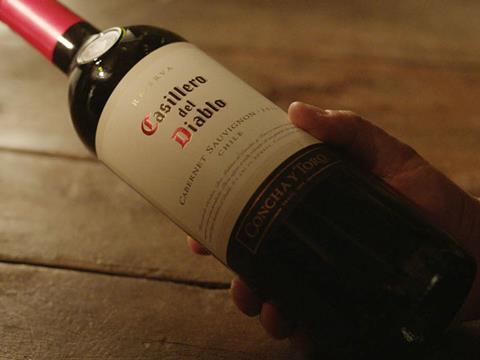 The competition, which is available to those who buy a 75cl bottle of any Casillero del Diablo wine, offers consumers the chance to win a movie pass worth £11.99 and is due to end on 31 August.
On purchase, shoppers are asked to text 'CELLAR' to 80878 and, if successful, ureply with their sales receipt to validate their entry and claim their prize.
Casillero del Diablo senior customer marketing manager, Preety Johl, said: "This is a great opportunity to add sales to a bestselling top five wine brand by offering shoppers the chance to win prizes. Creating a competition exclusively for the convenience channel shows our commitment to supporting this bestselling brand with convenience retailers."
Convenience retailers can order POS kits to support the competition via the brand's wine advice website.