Coca-Cola European Partners (CCEP) is expanding its juice drinks portfolio, with the launch of Capri-Sun 330ml Blackcurrant.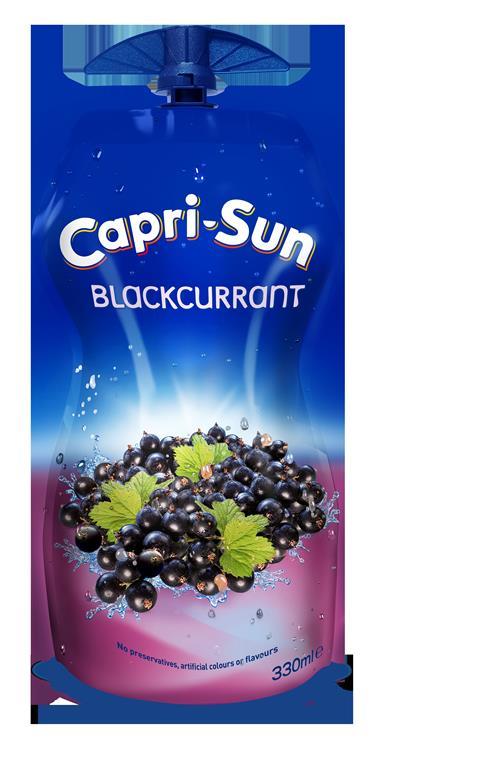 The new on-the-go pouch joins Capri-Sun Orange 330ml and Capri-Sun Cherry 330ml and will help retailers "make the most of the consumer demand for on-the-go blackcurrant-flavoured juice drinks, which are now worth £62m, CCEP said.
The new variant is made from real fruit juice, contains no preservatives or artificial flavouring and is Soft Drink Tax-exempt.
The pouches also feature easy to reseal twisty tops.
Available in cardboard shelf-ready-packaging, the pouches can also be easily stacked in store, providing an ambient secondary display solution.
The launch of the new flavour will be supported by a wider £6m Capri-Sun marketing campaign throughout 2020.
The campaign will feature ATL, social and digital, as well as in-store activity and highlight that the entire Capri-Sun range contains nothing artificial, as well as offering consumers a choice of low and no added sugar products.