Cadbury is adding Choca-Latte to its Dairy Milk chocolate line-up after the variant was named as the winning creation in the brand's first Inventor competition.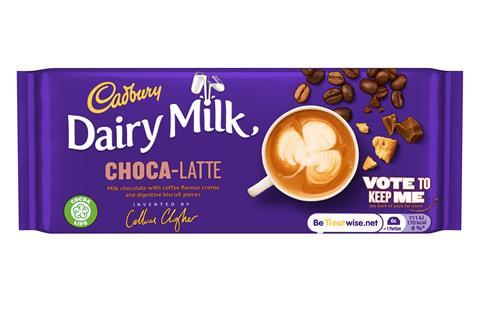 Created by Callum Clogher, a 17 years old from Ireland, the bar features a mix of coffee cream, vanilla and Cadbury Dairy Milk chocolate and is rolling out to convenience stores now.
In addition, Cadbury is calling on consumers to 'go madbury for Cadbury' with the relaunch of the Inventor competition for the second year.
From today (September 11), shoppers will have the chance to create their own Cadbury Dairy Milk bar, which could become the next addition to the Cadbury Dairy Milk range in 2020.
Consumers can pick from a range of ingredients including brownie, popping candy, chilli and even edible glitter as well as classic ingredients such as raspberries, raisins and almonds.
There is more than 90,000 different combinations to choose from and once the ingredients are selected entrants will be able to name their bar and explain what inspired their creation before submitting their entry.
Claudia Miceli, senior brand manager at Cadbury at Mondelēz International, said: "We are very excited to reveal Callum as the winner of our first ever Cadbury Inventor competition.
"His creation was both innovative and delicious and is set to be a real hit for retailers and their shoppers. We are thrilled to be re-launching the Cadbury Inventor Competition for a second year to help retailers continue to drive sales of this much-loved brand."
Consumers can visit www.cadburyinventor.com for more infomation on the new Inventor competition.