Cadbury is investing £6m in a new marketing campaign that draws on nostalgia to encourage Gen X consumers to try the brand's Darkmilk bars.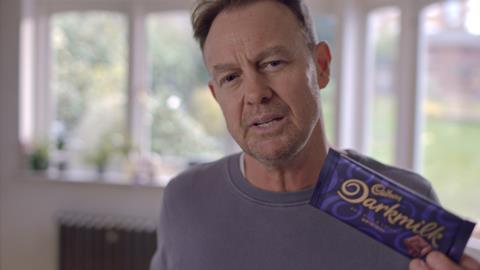 The campaign includes a set of TV adverts featuring stars from the 80s and 90s actor Jason Donovan and singer Kim Wilde.
The new Darkmilk activity uses the tagline: 'a bit grown up' and 'behind the scenes' footage from the TV shoot will also appear on digital and social media channels.
Throughout the last week of April, Darkmilk adverts will run alongside ITV 1 programmes Coronation Street and Emmerdale as well as Channel 4 shows First Dates and When I Grow Up.
In addition to this, PR and sampling of five million Darkmilk bars will support the TV campaign which will run until the end of May.
Peter Seymour, category director of chocolate for Northern Europe at Cadbury, said, "We know our audience are looking for a new and more grown up taste when it comes to chocolate so we've introduced Cadbury Darkmilk to give a rich and creamy alternative for a delicious chocolate treat.
"To match this, our films bring our grown up audience face to face with iconic stars of their younger years who are sharing some of those classic memories that brought us all together back in the day."