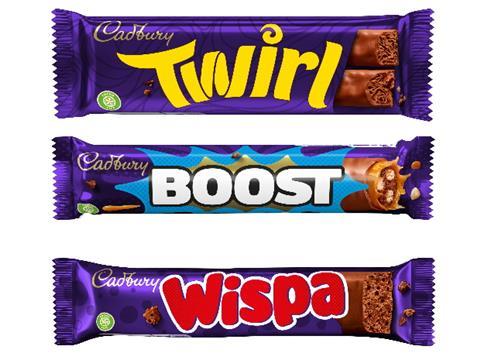 Revamped packs of Cadbury's singles range will be rolling out over the coming months. The packs include new background patterns and brand wordmarks, as well as a design incorporating a product visual on all bars to drive further standout and taste appeal on shelf.
The redesign is landing at a time when single confectionery is becoming more important as the on-the-go occasion continues to return and shoppers start to buy more impulse chocolate bars. Mondelez International claims that the new look bars will help retailers to drive further sales in this important segment of their confectionery ranges throughout the summer and beyond.
The new design will feature on best-selling Cadbury lines including Twirl, Wispa and Boost, as well as Flake, Starbar and Picnic. Cadbury single bars are available in price-marked or plain packs.