Budweiser Brewing Group UK & Ireland has launched a new partnership with Sergio Ramos, football champion and current captain of Real Madrid and the Spanish national team, as part of its beer of kings campaign.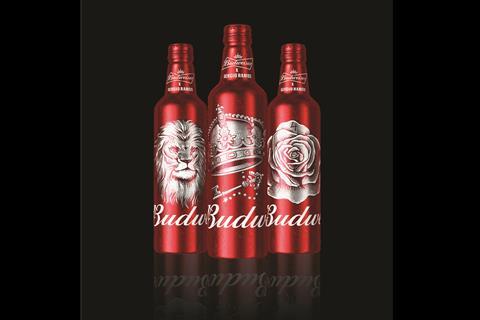 The partnership includes the rollout of limited-edition aluminium bottles featuring exact replicas of Ramos' tattoos, creating stand-out on shelf to drive value sales for retailers.
Those who purchse the special-edition bottles will be able to unlock exclusive online content which includes personal videos from Ramos. The limited-edition bottles can be stocked by participating convenience retailers across the UK.
In addition, Budweiser has also released a hero film highlighting Ramos' journey from Sevilla to the top of global football. The video shows Ramos without any of his trademark tattoos.
Commenting on the launch of the beer of kings campaign, Steve Arkley, global vice president for Budweiser, said: "Budweiser is proud to celebrate the journey of Sergio Ramos as a king of global football and one of the greatest players of his generation.
"We're excited to spotlight his story in such a unique way for football fans worldwide and our ambition is to inspire consumers to step up and taste greatness."