Black Insomnia Coffee has added a new variant to its range of high-caffeine blends.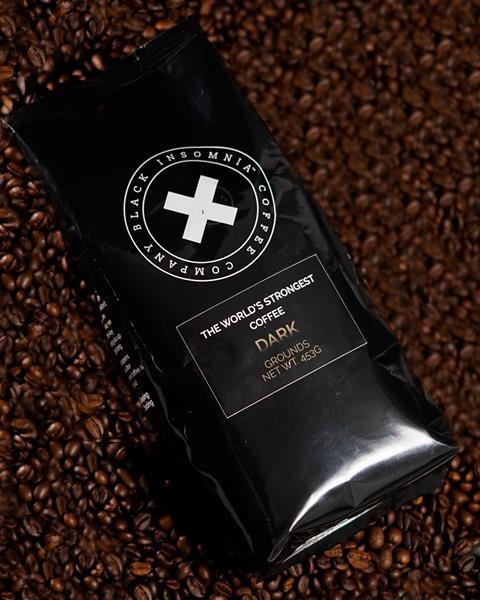 Dark Roast Grounds has 1105mg of caffeine in every 12oz standard sized mug, which is four times the strength of most high street brands.
This blend is made from Arabica and Robusta beans in the traditional Italian way by barrel-roasting them in small batches. It is aimed at the coffee connoisseur who loves a heavier, more intense brew with a nutty aroma and dark chocolatey aftertaste. Black Insomnia Grounds (DARK) has an rrp of £14.99.
CEO of Black Insomnia Jim Walker said: "It's for the workaholics, the early-starters, the grafters, and the ones who go the extra mile."
"When you need a super-high caffeine kick, Black Insomnia delivers that and more just when you need it most. With a range of products to suit your lifestyle, we are ready and waiting for your next challenge."