Bevelini is returning to shelves with a newly updated product range that is designed to promote a healthy diet.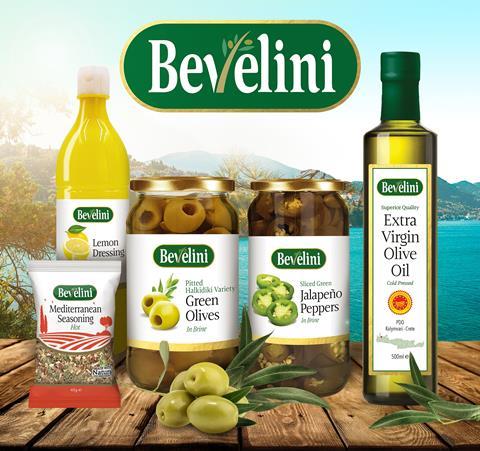 The line-up includes olives, olive oil, peppers, pulses, spices and condiments. The brand's Kalamata olives and olive oils are pressed in the Greek Island of Crete and will sit alongside Bevelini's new range of spices including Mediterranean hot seasoning, Oregano and Thyme.
With the support of a six-figure investment into an integrated-marketing campaign, Bevelini is hoping its relaunch will raise awareness of foods from the Mediterranean. Promotional activity will include video and print advertising as well as targeted campaigns on London Greek Radio.