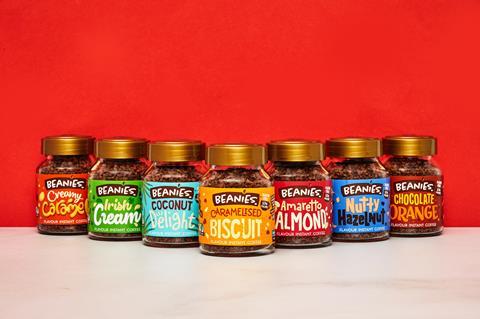 Beanies Flavour Coffee has announced a major rebrand across its entire range.
This comes following double-digit growth every year since it launched in 2013.
As part of the rebrand, the range will be given a more cohesive look with each flavour individually designed to have its own distinctive look and personality whilst still clearly being under the Beanies umbrella.
Managing director John Evans said: "We felt the time was right to take a look at the brand to take it to the next level. Our highly engaged consumers are always looking for innovation and with this rebrand we are confident that we will bring in new Beanies fans as well.
"We've seen great success over the past eight years and look forward to pushing the envelope further and innovating in the market in the future."