Barefoot has launched its number one white and rosé varietals in can format.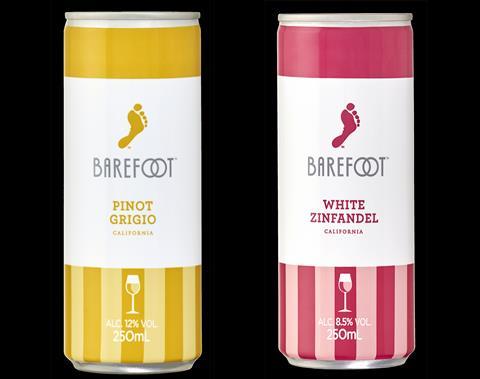 Barefoot Pinot Grigio and Barefoot White Zinfandel are both now available in a 250ml can format (rrp £2.50), with the launch supported by a social media campaign.
E&J Gallo Winery sales director Mark Stammers said: "We know that consumers are leaving the wine category during certain drinking occasions such as house parties, picnics and BBQs because few easy alternatives for ideal packaging exists in wine.
"Barefoot cans will provide the perfect solution as they are convenient, widely recyclable, easy to chill and open, removing the need for a glass! What's more, the cans can't smash which is another great benefit when it comes to consumers packing their picnic bags or festival kits, ready to have a great time with friends whilst doing their bit to help the environment."
The products are available in Bestway now and are due to be rolled out across the independent channel.