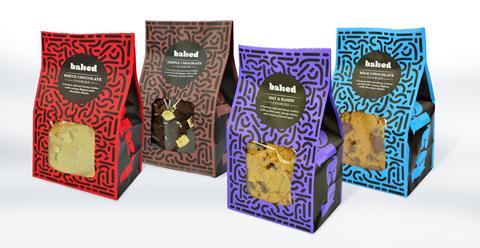 Rich Products (Rich's) has announced an extended partnership with CJ Lang & Son Limited for its Baked range.
The exclusive deal will see the sweet bakery brand available throughout Scotland from 3 February.
After launching cookies in select CJ Lang sites last summer, the partnership will be evolved to include muffins and buns and will be rolled out to the 108 company-owned Spar stores.
Sales, marketing and R&D director at Rich's John Want said: "Over the past year we've seen a rise in people shopping locally – in fact, social media searches for 'local shops' are up by 179%! This means consumers aren't just popping in for their essentials but relying on their nearby convenience store for more premium, special products too. Especially those that are perfect for an indulgent 'treating' moment."
Head of food to go for CJ Lang & Son Limited Stephen Brown added: "It's great news for Spar customers across Scotland that we've worked with our partners at Rich to extend their range into our company-owned stores.
"Never has it been more important to offer shoppers a range of products, attractively priced through their local convenience store. With Spar stores the length of Scotland, we at CJ Lang are perfectly placed to expand our product offering.
"The cookies provided by Rich's have proved to be extremely successful and we're really looking forward to bringing these additional products to our local SPAR stores."